The Legal Look: "Pink Slime," Lip Balm & Sunscreen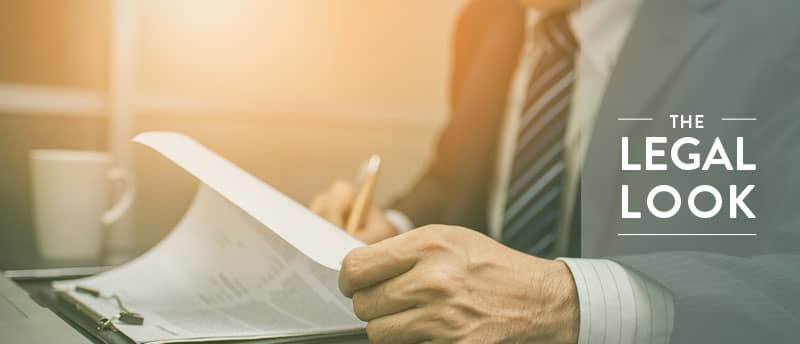 It's been a busy few weeks in the legal world. At the top of headlines has been the continually on-hold American Health Care Act vote. Additionally, this Monday marks the end of the 2016 Supreme Court term, with several decisions slated for reconsideration. President Trump continues to push his FY18 budget and looks to tax reform after the AHCA vote is completed. Here are your top stories for the end of June and beginning of July:
ABC Settles "Pink Slime" Defamation Suit
Last Wednesday, ABC News paid out $1.9 billion to meat producer Beef Products, Inc. (BPI). BPI claimed that ABC News had falsely called their ground beef products "pink slime" multiple times in a segment discussing food product ingredients. "Pink Slime" referred to what BPI calls "lean fine-textured beef." While both parties agreed the product was safe for consumption, BPI was forced to shut down multiple production plants after the segment aired, due to a lack of demand. Dan Webb, a lawyer for the company, said in a statement "I believe we have totally vindicated the product."
AndroGel Bellwether Case Ends in Mistrial
The first of nearly 6,000 testosterone lawsuits against gels made for men with Low-T ended in a mistrial when the lead attorney for the plaintiffs fell ill to heart problems. While attorney Christopher Seeger is "100% fine," he experienced a heart arrhythmia that required immediate attention, and the court was unable to issue a continuance due to scheduling issues. This trial has been rescheduled to begin on September 18th.
Plaintiffs in this and other bellwether trials against companies producing testosterone replacements claim that the replacement increases the risk of heart attack and stroke, as well as contributing to dangerous blood clot risks. AndroGel, made by Abbvie, is also fighting claims that their marketing and advertising made false statements about the number of men who suffer from low testosterone.
See Why Men Are Filing Testosterone Lawsuits
Testosterone Lawsuit
Class Action Deadlines Clarified in SCOTUS Ruling
In the case of California Public Employees' Retirement System v. Anz Securities, Inc., et al., the Supreme Court clarified a highly technical aspect of class action litigation. The question asked was: If a plaintiff opts-out of a class action suit, and subsequently files alone, is the statute of limitations applied to the class action suit or the individual filing? The Court held that individuals were not permitted to file a new claim past the state of repose indicated by the first claim. In this specific case, the plaintiff's action was barred because although the original action was filed in a timely manner, the plaintiff did not opt out before the statute of limitations had passed.
Eos Lip Balm Settlement Rejected by California Judge
Named plaintiffs of three class action suits - including one which alleged that the lip balm caused "severe blistering and rashes" - had attempted to settle their claims with the company Eos, and were thereby going to consolidate their claims. California Judge John A. Kronstadt rejected the settlement for two reasons. First, he thought that the proposed amount would benefit the company and attorneys to an unfair extent, granting Eos "the best of both worlds" by paying less than a court might find appropriate after a trial, and avoiding any admittance of fault. Second, Judge Kronstadt found that the consolidated class was "too broad" for the settlement, because unlike the named plaintiffs, many unnamed members of the class had not been injured.
Bayer Files Lawsuit Against Sunscreen Ingredient Supplier
When Bayer Healthcare LLC noticed a contaminated ingredient in it's highly popular Coppertone Sunscreen, the company took immediate action. An employee a Bayer manufacturing center noticed upon visual inspection that the ingredient octocrylene, commonly used in cosmetics and sunscreens, was the wrong color according to FDA standards. While the contaminated ingredient was mixed into a batch of the sunscreen, Bayer assures consumers that no product containing the contaminated ingredient made it to shelves. Bayer has now launched a $2 million suit against its octocrylene supplier, Ash Ingredients Inc., for a breach in contract and damages. Ash Ingredients Inc. does not dispute the claim.
Trump Administration Poised to Repeal Clean Water Rule
The EPA and Army Corps of Engineers recently put forth a proposal to rescind the 2015 Clean Water Rule, which had expanded the legal definition of our nation's waters to include streams and wetlands, among others. The argument against the Rule is that it gave too much power to the federal government, and restricted businesses in areas where these waters existed. This action is directly in line with President Trump's goals to roll back federal regulations on a number of fronts. Environmental advocates, however, worry that repealing the Clean Water Rule will allow for increased pollution and contamination of the named waterways. Because streams and wetlands are often connected to larger water sources, they may carry pollutants into drinking water sources, thereby endangering the public, much in the way we have seen recently in Flint, MI.