Vaccines Now Available for 9/11 First Responders Facing Increased COVID-19 Risks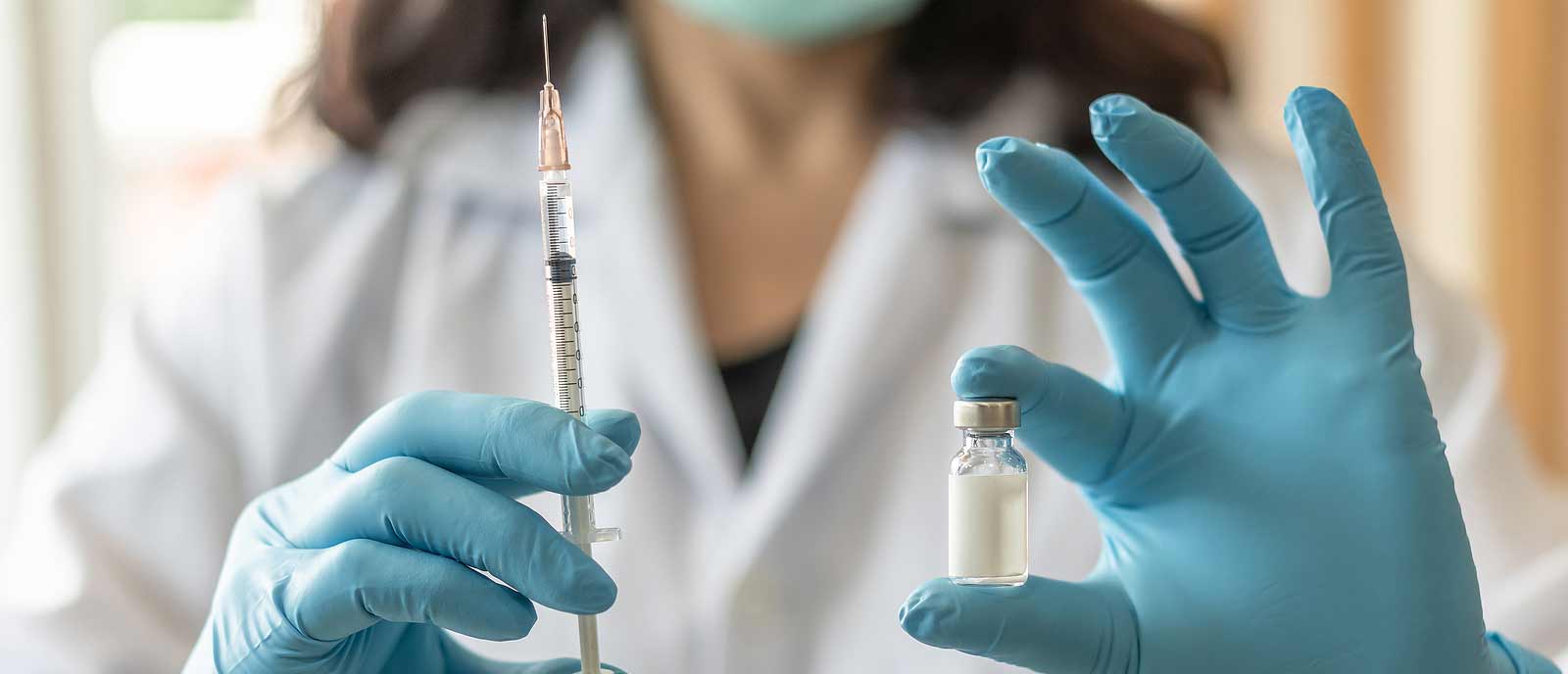 Just over 19 years ago, 9/11 first responders ran toward danger to save their fellow Americans. At a time when the nation stood largely paralyzed by fear and loss, these heroes gave us hope. In that moment, few watching could imagine those dangers would persist decades later. But, that is the reality 9/11 responders and survivors currently face.
When the Twin Towers fell, the collapse blanketed the area in toxic dust. This hazardous cloud put first responders and locals at risk of a number of diseases, many affecting the respiratory system. In the years since 9/11, studies have also tied this exposure to a number of cancers. Now, in the midst of an unprecedented pandemic, these survivors face another threat: COVID-19.
COVID-19 is the illness caused by the novel coronavirus discovered in 2019.
9/11 Conditions Tied to Elevated COVID-19 Risk
The Centers for Disease Control and Prevention (CDC) maintains a list of conditions tied to elevated coronavirus risk. According to that list, the following conditions may come with higher than normal risk of severe COVID-19:
Asthm
Cancer
Chronic obstructive pulmonary disease (COPD)
Compromised immune system
Pulmonary fibrosis
All of these conditions, except a compromised immune system, appear on the World Trade Center Health Program's list of covered conditions. But, cancer treatment can weaken the immune system, and cancer is on the list. Therefore 9/11 exposure may have put responders and survivors with these conditions at risk of severe COVID-19.
It's vital that 9/11 heroes have access to the COVID-19 vaccine: in many cases, lives depend on it.
Congressman Jerry Nadler (D - New York)
At this time, it is unclear whether or not 9/11 survivors are at a higher risk of death if they do contract COVID-19. However, advocates have emphasized the importance of vaccination as a way to minimize risk.
COVID-19 and 9/11 Responders/Survivors by the Numbers
Positive COVID-19 Test Results
1,472
Hospitalizations
197
Deaths
44+
Source: Newsweek
9/11 Survivors Are Eligible for the COVID-19 Vaccine in New York
If you or anyone you know was affected by the toxic aftermath of 9/11/01 from working on the pile, then I implore you to get the vaccination to not only protect yourself, but your loved ones as well.
John Feal, 9/11 Responder and Advocate
On February 15, 2021, 9/11 responders and survivors became eligible for the COVID-19 vaccine in New York. On that date, the eligibility criteria expanded to include adults under the age of 65 with specific conditions.
Those conditions included any illness associated with a higher risk of severe COVID-19. As mentioned previously, 9/11 associated respiratory conditions are considered high risk for severe COVID-19. Therefore these eligibility criteria open vaccination to 9/11 responders and survivors.
9/11 advocates and responders have encouraged survivors to get vaccinated.
I urge all of our members - and all New Yorkers - who selflessly and honorably supported recovery efforts in the aftermath of the September 11 attacks to put their health and their families first by receiving the vaccine as soon as possible.
Gary LaBarbera, President of the Building and Construction Trades Council of Greater New York
How 9/11 Responders Can Secure a COVID-19 Vaccine Appointment in New York
9/11 heroes have a couple of options for setting up vaccine appointments in New York:
Use the Am I Eligible Tool.
This tool can determine eligibility and set up an appointment.
Call the New York State COVID-19 Vaccination Hotline at 1-833-NYS-4-VAX (1-833-697-4829).
In order to receive a vaccine, eligible individuals must fill out the COVID-19 Vaccine Form. They must also bring proof of eligibility to the vaccine appointment. The second vaccination will be automatically scheduled upon receipt of the first dose.
COVID-19 Vaccines for 9/11 Responders Outside New York State
Individuals with 9/11 exposure should monitor their state COVID-19 vaccination pages. You can find a list of these pages here.
Resources for 9/11 Heroes
Between 9/11 illnesses and the COVID-19 pandemic, first responders and survivors face unprecedented challenges. The federal government has multiple programs aimed at decreasing the burden of these difficulties. If you or a loved one have a 9/11 related illness or injury, you should speak with one of our legal experts today. These experts can help secure financial assistance and healthcare for 9/11 survivors and responders.
You can find additional information on 9/11 assistance by clicking the appropriate link below.
9/11 Victim Compensation Fund >>
9/11 Victim Compensation Fund FAQ >>