3M Lawsuits Consumers Should Know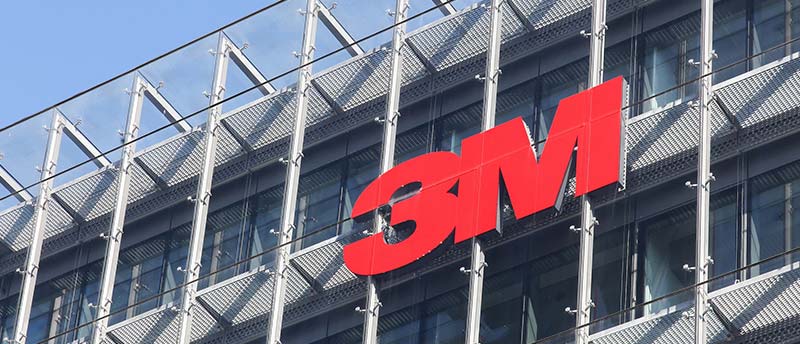 Whether you know it or not, you probably use 3M Company products every day. They make "damage-free" adhesive strips for hanging pictures and wall art, sticky notes, and several kinds of painter's tape. But the well-known manufacturer of magically disappearing gift-wrap tape attributes just 15% of yearly sales to its consumer products division. Unfortunately, a few of 3M's many non-consumer products have landed them in legal trouble.
As detailed in their most recent quarterly report, 3M currently faces thousands of lawsuits from consumers alleging they endured personal injury as a result of defective 3M products. Only three products or product lines are named in known litigation at this time, but they may still pose risks to some individuals. We've compiled an overview of the most important 3M product lawsuits below to help educate consumers about the possible risks associated with these products.
3M Combat Arms Version 2 (CAEV2) Military Earplugs
The Product: CAEV2 military earplugs were designed for combat hearing protection. Their shape and material properties allowed users to selectively restrict high-level impulsive noises like gunfire without substantially affecting the transmission of lower-level sounds like speech. They could also be used in Closed/Constant Protection mode to block out all sound, which would be useful in areas with loud vehicles or aircraft.
The United States Military had a supply contract with 3M and their predecessor Aearo Technologies, Inc. for close to a decade. As a result, CAEV2 earplugs were standard issue for hundreds of thousands of soldiers, many of whom used the earplugs in combat.
The Claims: 3M military earplug lawsuit plaintiffs claim the manufacturer had knowledge of CAEV2 design flaws and failed to disclose them to users and the federal government. According to a whistleblower lawsuit, the earplugs could not be fitted properly in the ear canal, which compromised their sound dampening capacity. Unfortunately, the poor fit was difficult for even hearing experts to detect, preventing many users from recognizing the faulty earplugs until it was too late.
Military servicemen and women nationwide have filed lawsuits over hearing damage they sustained while using 3M's defective earplugs. They claim their impaired hearing, tinnitus, and even complete hearing loss resulted directly from the CAEV2.
Eligibility: If you or a loved one used 3M's CAEV2 earplugs and sustained hearing damage or impairment or now live with tinnitus, you may be eligible for compensation to help pay for medical treatment or hearing assistance. You should get a free case review from an experienced attorney today.
Read More About 3M Military Earplug Lawsuits
3M Bair Hugger Patient Warming Systems
The Product: The Bair Hugger Patient Warming System pumps warm air through an inflatable blanket to regulate patients' temperature during surgical procedures. The system is used in 80% of surgeries in the United States, though very few patients are aware of its presence in the operating room (OR).
OR temperatures routinely hover between 68 and 75 degrees Fahrenheit but can be much colder in complex cases requiring additional lighting or personnel. The Bair Hugger and systems like it ensure the cold surgical environment does not compromise patient recovery.
The Claims: Lawsuits claim the Bair Hugger kicks up microbes from the operating room floor, allowing them to land on open wounds or even implants as they are being installed. Plaintiffs say this bacterial contamination caused massive infections and in some cases amputations. 3M maintains the safety of its product, noting its use in over 200 million surgeries since 1987.
These allegations bear similarity to those surrounding the Sorin Stöckert 3T heater-cooler lawsuits, which also claim bacterial infections caused by an operating room temperature regulation system.
Eligibility: If you or one of your loved ones experienced a surgical site or other surgery-associated infection after a procedure in which the Bair Hugger was used, you may be eligible for compensation.
Read More About Heater Cooler Lawsuits
3M Safety Respirators
The Product: 3M makes a wide variety of respirators designed to protect users from inhaling various hazardous substances. They keep hazards like silica, cement, organic vapors, acids, microbes and mining dust out of the respiratory tract. 3M encourages users to carefully consider the type of hazard exposure they may experience and the level of protection needed when choosing a safety respirator.
The Claims: Plaintiffs claim 3M respirators failed to exclude airborne particulates, exposing lung tissue to hazardous materials. Some of the lawsuits specifically target asbestos particles and claim they lead to the development of mesothelioma.
Though several courts have sided with 3M for various reasons, at least one has found in favor of plaintiffs. A Kentucky jury awarded brothers Leslie and Michael Cox $67.5 million in compensatory and punitive damages, finding the respirators in question to be in a "defective and unreasonably dangerous condition." The brothers developed black lung disease after using 3M's respirators.
Eligibility: If you developed mesothelioma or any other serious condition after exposure to airborne hazards while using 3M respirators, you may be eligible for compensation to help pay for associated medical bills. You should speak with an experienced lawyer and get a free case evaluation today.
Read More About Asbestos Lawsuits
Speak with an Experienced Lawyer Today
If you or a loved one have personal experience with the negative effects of any of the products above, you should seek legal counsel today. A lawsuit may provide financial assistance and help with medical treatment costs. An experienced product liability attorney can evaluate your case and help you understand its opportunity for success.
Speak with a legal expert about the product that harmed you or your loved one today:
3M Military Earplugs Free Case Evaluation