What to Do If You Have Breast Cancer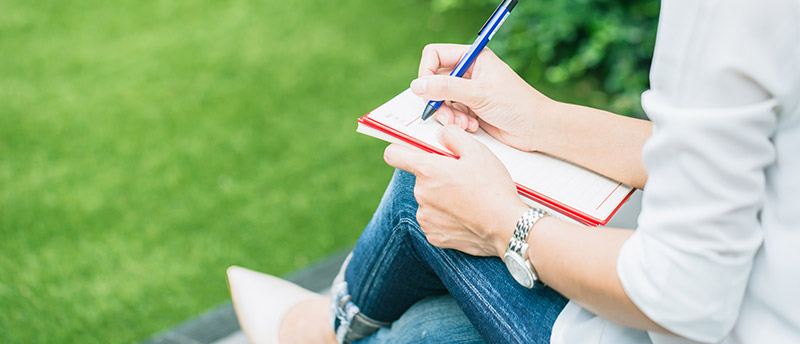 Receiving a breast cancer diagnosis can feel crippling and life-altering for both patients and their families. With 1 in 8 women being diagnosed with breast cancer in her lifetime, it's unfortunately a common diagnosis to face. For many women diagnosed with breast cancer, what happens next may be a mystery. Taking time to understand the diagnosis and weigh the options is crucial in receiving the necessary treatment.
Should Your Breast Cancer Have Been Caught Earlier?
Learn More
Understanding a Breast Cancer Diagnosis
When being diagnosed with breast cancer, it's important for patients and their loved ones to take time to process the situation above all else. Although time may be of the essence, it's important that patients enter their treatment journey with a clear head to ensure that every decision is made with their best interest in mind. Coming to terms with a diagnosis is a critical step in the process.
HER2 refers to the human epidermal growth factor receptor 2, a gene that can play a role in breast cancer development. The gene controls how breast cells grow, divide, and repair themselves, making overproduction a potential red flag for breast cancer.
Patients and their families should also bring any questions or concerns to a doctor as soon as possible, especially if they relate to treatment options. A doctor should provide information regarding the type of cancer, the HER2 status, and its stage during the first appointment, so patients and families can begin to make a plan to move forward. Patients should feel comfortable asking questions about where the cancer is located, long-term outlook, and next steps. Having these conversations as quickly as possible and implementing a treatment plan will give the patient the best chance of survival, as diagnoses often worsen when left untreated.
Breast Cancer Misdiagnosis
Nearly 4% of women with breast cancer experience a cancer misdiagnosis, leading to a delay in treatment and sometimes a poorer prognosis. Since more than 260,000 new cases of invasive breast cancer are diagnosed annually, that means that as many as 10,400 women receive a misdiagnosis for breast cancer every year. Whether it is by failing to diagnose breast cancer, treating another health concern as cancer, or misunderstanding the type of cancer, the risks can lead to further health issues.
Ideally, breast cancer should be detected as early as possible for a better chance at survival and recovery. Some doctors recommend performing a breast self-examination on a regular basis to bring attention to any abnormalities. Once diagnosed, treatment methods include chemotherapy, radiation, and even surgery, and detecting early can limit the lasting health concerns that these treatment methods bring. The rate of survival is higher when early breast cancer is detected, but the rates significantly decrease when dealing with advanced breast cancer, as it spreads to different areas of the body.
Breast Cancer Screening & Early Detection
After the age of 45, women should go for annual mammograms, breast exams, and cancer screenings to be proactive in detecting an abnormality. Catching cancer in its early stages is crucial for increasing a patient's survival rate. If women are at a high risk due to family history or risk factors such as being overweight or having a previous exposure to chest radiation, they may want to consider scheduling mammograms earlier. If something irregular is detected, doctors may also order a breast ultrasound or a needle biopsy to further inspect the area. Patients should understand the proper protocols for detection, and doctors should communicate recommendations and offer insights about potential concerns.
If a doctor fails to order age-based cancer screenings, ignores a patient's symptoms and concerns that may align with a breast cancer diagnosis, or fails to consider previous health conditions and red flags, a patient may not be receiving the standard of care that is to be expected. If a breast cancer diagnosis is delayed, leading to a more invasive breast cancer in its later stages, patients may be eligible to file a breast cancer misdiagnosis lawsuit and be awarded compensation for costly cancer treatments, pain, and suffering.
Is your delayed cancer diagnosis a result of medical malpractice?
Talk to a lawyer about your cancer misdiagnosis
Second Opinions for Breast Cancer
Detecting breast cancer can be a complicated process, so health professionals always encourage patients to undergo different tests and get a second opinion prior to beginning any treatment to ensure an accurate diagnosis. Breast tumors and other abnormalities aren't always cancerous, so breast imaging tests, like mammograms and breast MRI's, examine deep breast tissue and are necessary to properly diagnose cancer. A second opinion can also help patients determine the best path for treatment, as different specialists can provide different insights for treatment options. Patients should keep records of all visits and diagnoses to maintain evidence for a malpractice lawsuit if a misdiagnosis occurs.
Establishing a Breast Cancer Healthcare Team
Patients should form a care team to ensure complete care is provided upon receiving a breast cancer diagnosis. Whether it is through emotional support or medical procedures, establishing a team that can help a patient's treatment and recovery journey from all angles is essential in the process. Members of this team can include:
Primary care doctor
Medical oncologist
Surgical oncologist
Nurses
Radiologists/technicians
Psychologists/social workers
Physical therapists
Rehabilitation specialists
Spiritual support providers
Palliative care providers
Plastic surgeon
Patient navigator
This team of individuals can provide quality care, whether it be through counseling or medical procedures, along with the comfort that patients will need during a critical time in their lives. If a patient must undergo a double mastectomy to prevent the cancer from spreading, post-cancer treatment such as breast reconstruction surgery may be necessary and may require another doctor and specialist. Depending on the severity of the prognosis, a team of palliative care or spiritual support providers may be needed throughout the process to help support both patients and their families.
Planning Financially for Breast Cancer Treatment
An unexpected cancer diagnosis often comes with a heavy financial burden. Treatments such as chemotherapy and radiation, surgeries, and medications throughout the treatment journey can come as a shock, especially if they turn out to be out-of-pocket expenses. Medical bills can create additional stress in already trying times, so it's important that patients understand any and all expenses that may arise during breast cancer treatment.
Patients should always contact their insurance company to see what expenses will be covered by insurance and what resources will require funds from elsewhere. Crowdfunding via sites like GoFundMe has become a popular way to cover medical and living expenses throughout the treatment journey, as patients look to the support of their friends, family, and even generous strangers in their community. If a patient is diagnosed with breast cancer after receiving a misdiagnosis, compensation from a successful medical malpractice lawsuit can also help ease the financial stress of growing medical bills.
Breast Cancer Support
Along with a healthcare team, patients should also consider utilizing support networks. Family and friends often serve as an internal network of support, but it can be beneficial to enroll in breast cancer support and advocacy groups to bond with individuals who have faced similar experiences.
Breast Cancer Support Options
Family, friends, and other loved ones
Online and telephone support groups
Message boards and forums
Cancer center support groups
Social media groups
These groups can give insight into the experiences of others, as well as the social support of people who understand the battle other patients face. These resources can provide a sense of empowerment, coping mechanisms, and the acceptance necessary to move forward with treatment.
Frequently Asked Questions of Breast Cancer Patients
Regardless of where patients are in their breast cancer diagnosis, treatment, or recovery, it is normal to have questions. Here are a few commonly asked questions and possible answers:
Do I still need a second opinion if my mammogram came back positive?
Mammograms are about 87% effective in detecting invasive breast cancer cells. Depending on the doctor and his or her interpretation of the mammogram, test results can still yield a false-negative or false-positive. You should always follow-up and get a specialist's second opinion to confirm the diagnosis and to get more information about your treatment options and next steps.
Can blood work detect breast cancer?
Yes. Cancerous tumors produce specific proteins that can be found in blood marker tests. Certain markers, such as CA 15.3, TRU-QUANT, and CA 27.29, typically indicate breast cancer may be present or if there is a cancer recurrence. Other markers, like CEA (carcinoembryonic antigen), can indicate that breast cancer is present and can also determine if it has traveled to other areas of the body. Doctors will often order blood tests before treatment and throughout the process to help diagnose the cancer, as well as to see how the cancer is responding to treatment methods. A blood test is a supplement to other breast cancer detection strategies, but it is not a foolproof method and should not be used in place of other cancer screenings.
How do I know if medical malpractice is to blame for my misdiagnosis?
If you think your breast cancer was misdiagnosed as a result of malpractice, consider scheduling a free consultation with a lawyer who specializes in medical malpractice cases. They should be able to determine if you are qualified and can give you more information about the process based on your individual case.
How do I avoid a misdiagnosis?
Patients should always stay informed about their health and know what age-based screening tests are required, as well as what screenings they should have based on various risk factors. It is also important to be direct with your doctor and communicate any symptoms you may have that could be a sign of breast cancer, and make sure your concerns are taken seriously and addressed.
Is a mastectomy my only option?
A mastectomy is just one of several treatment options for breast cancer. Depending on the stage of the cancer, other options can include a lumpectomy, which only removes the cancerous tissue and a small portion of healthy tissue rather than the entire breast, lymph node removal, chemotherapy, radiation therapy, hormone therapy, and biological therapy. Some treatment options are more aggressive than others, so your team of healthcare professionals will be able to provide you with the best option for your cancer based on its stage and your health. Clinical trials also serve as an option, but there is no guaranteed success, and the side effects may be greater than those from standard treatment.