Legal Look: Stryker Hip Settlement and Catholic Sexual Abuse Lawsuits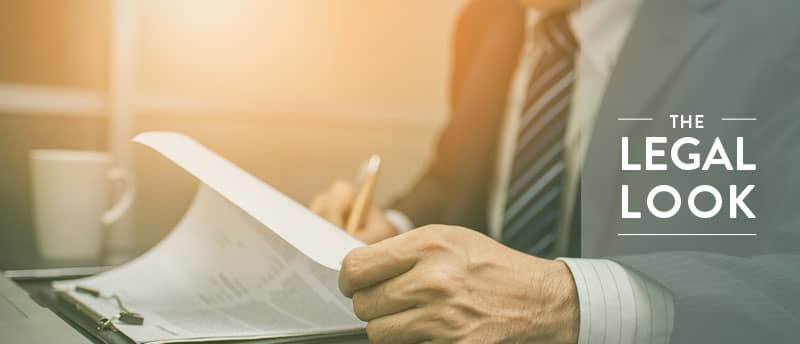 Today in the Legal Look, we are sharing news about a recent settlement in the Stryker LFIT V40 multidistrict litigation and two new class action lawsuits against the Catholic Church for its role in the sexual abuse of minors.
Stryker Hip Replacement Lawsuit Settlement
In early November, Stryker Corporation reached a settlement with plaintiffs in multidistrict litigation related to its LFIT Anatomic CoCr V40 Femoral Head hip joint components. At the heart of the issue were problems caused by the buildup of cobalt and titanium in patients who received the hip implants, due to corrosion and friction of the metals that caused metal particles to enter nearby tissue. The settlement is confidential, meaning the total settlement amount has not been released to the public.
While this settlement resolves outstanding issues with the Stryker LFIT V40 hip component, there are still a number of hip replacement lawsuits in the works. Those who have been hurt after receiving a hip implant should talk to a reputable law firm about their legal rights.
Catholic Church Faces National Sexual Abuse Lawsuits
The Catholic Church in the U.S. is facing two new class action lawsuits on a national scale. Both lawsuits name the U.S. Conference of Catholic Bishops as a defendant, and one of them also includes the Holy See at the Vatican as party in the case. This is the first time that a U.S. lawsuit has attempted to hold the Vatican responsible for sexual abuses that occurred in America. Previously, the Vatican has claimed that it does not hold direct authority over priests in the U.S., but the lawsuits cite letters from the Vatican with orders to U.S. priests as evidence that such authority does in fact exist.
At the heart of both lawsuits is a federal law known as the Racketeer Influenced and Corrupt Organizations Act (often referred to as RICO). The law was originally passed in an attempt to fight organized crime, but victims of sexual abuse at the hands of priests say that the Catholic Church made a concerted effort to hide wrongdoing by its members. This type of class action is necessary, according to some of the plaintiffs, because current state-level statutes of limitations expire well before victims are able to bring a legal action.
Over the years, the Catholic Church has been the subject of thousands of sexual complaints, including a number of parochial and boarding school sexual abuse cases. Many of these cases were kept hidden until an expose by the Boston Globe revealed the extent of the problem, though the Vatican and other groups within the church have continued to withhold the names of many priests accused of abuse from the public.
Get Legal Look Updates
Do you like the Legal Look? Follow us on Facebook and Twitter to be sure you see new issues when they are posted.