The Legal Look: Pressure Cookers, Hoverboards and Big Money Wins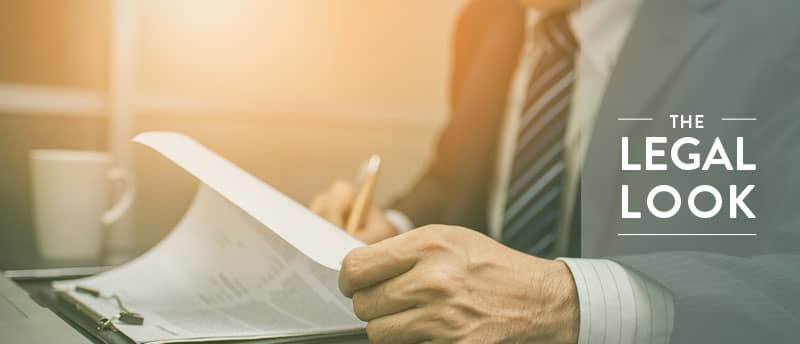 Xarelto Victims Win $28 Million in Bellwether Trial
On December 5, a Philadelphia jury ordered Johnson & Johnson and Bayer to pay $28 million to Lynn Hartman and her husband in a Xarelto lawsuit. Hartman, who began taking the blood thinner Xarelto in 2013 for atrial fibrillation, claimed that severe GI bleeding caused by the drug forced her to be hospitalized in 2014. After being taken off Xarelto, she says the bleeding issues subsided.
This is the first bellwether trial that found in favor of the plaintiffs. The money awarded includes $1.8 million in compensatory damages, and $26 million in punitive damages. There are approximately 20,000 lawsuits filed regarding Xarelto, including 1,500 in the Philly court where the Hartmans won. Bayer and Johnson & Johnson deny all allegations that Xarelto is unsafe, and say they will fight this decision through appeals.
Jury Awards $247 million in 4th Hip Implant Trial
In the third trial awarded to plaintiffs, Johnson & Johnson and its subsidiary DePuy Orthopaedics have been ordered to pay $247 million in damages for their defective Pinnacle hip implants. Patients who had received the implants claimed severe injuries, metallosis, and even widespread tissue death had been caused by the Pinnacle products. Furthermore, DePuy was accused of using cheap materials, and ignore evidence pointing to the detrimental effects of their implants.
J&J was hit with $90 million in punitive damages, while DePuy was ordered to pay $78 million. Another $78 million was awarded in compensatory damages to the plaintiffs, along with about $1.7 million in loss of consortium damages paid to the victim's spouses. The total paid to patients in the trials thus far exceeds $500 million. About 9,000 other lawsuits are filed regarding Pinnacle hip implants.
The Heat is on in First Pressure Cooker Lawsuit
Tristar Products Inc. is under fire for several Power Cooker models, including the Tristar Power Pressure Cooker XL. At least 11 people have filed lawsuits against the company for burns and other injuries related to the cooking devices.
Pressure cookers like these are supposed to have safety features to avoid burns from hot liquid. These include a locked lid, which cannot be opened during cooking, or until the pressure has been fully released. The lid is also designed to only allow pressure to build when the top is properly closed and the "safety lock" is engaged. On the Cooker XL model, there is a timer to let home cooks know when the pressure is gone.
Despite these safety features, consumers like Brenicka L have unknowingly opened the lids to a nasty surprise. When the internal pressure releases quickly, it can spew hot liquid out at high speed. Brenicka had burns over her chest, arms and neck, and had to be hospitalized for treatment.
Judge Says J&J Still Has to Pay
One of many verdicts called into question after last June's Bristol-Myer's Squibb Plavix verdict, this charge against Johnson & Johnson's talcum powder still stands. A Missouri judge ruled that jurisdiction could be established in the case, regarding a woman who developed ovarian cancer after using Johnson & Johnson's products for years. Jurisdiction in Missouri was based on Union, a pharma-tech company that was responsible for labeling and processing the Baby Powder and Shower-to-Shower products.
In the original suit, Lois Slemp attributed her ovarian cancer to her daily use of feminine hygiene products containing talcum powder. While some researchers continue to debate the link's significance, several juries have sided with victims, and Johnson & Johnson has paid out millions for falsely advertising their products as safe.
Hoverboard Blamed for Deadly Fire, Brands Recalled
Last month, a second fire caused by a hoverboard destroyed a family home. Luckily, unlike the fire on March 17th of this year, which killed two young girls, there were no casualties. In response, the Consumer Product Safety Commission (CPSC) has issued a recall of several brands of hoverboards. Since both of the fires were caused by LayZ Board hoverboards, and additional "stay away" recommendation has been released, advising consumers not to buy the boards, or stop using ones they already own.
The fires were caused when the lithium-ion battery in the hoverboards became overheated. The CPSC's recall notes that overheating can lead to "the products smoking, catching fire and/or exploding." The other brands under recall are: Drone Nerds, iLive Hoverboards, Sonic Smart Wheels, Go Wheels, Smart Balance, iHoverspeed and Tech Drift.