Roundup Cancer Lawsuits Can Move Forward, Judge Decides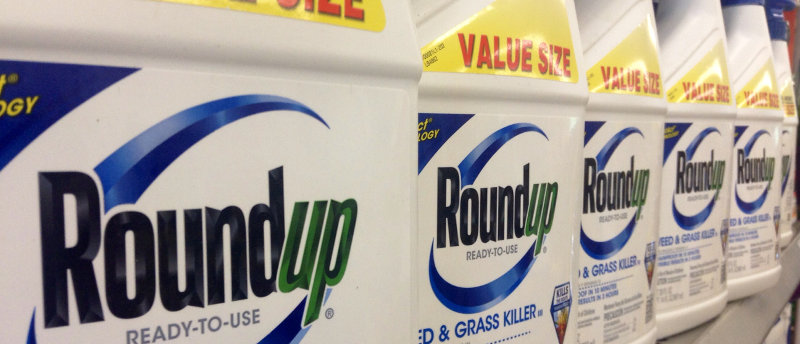 Earlier this week, United States District Court Judge Vince Chhabria released a decision allowing hundreds of Roundup lawsuits against Monsanto to move forward. This development clears the way for plaintiffs to pursue their claims against the international agricultural product company.
At the heart of the most recent decision was an attempt by Monsanto to suppress the testimony of three expert witnesses - Dr. Christopher Portier, Dr. Beate Ritz, and Dr. Dennis Weisenburger - claiming that they were relying on "junk science." As such, Monsanto filed a summary motion to dismiss the case, claiming no reasonable jury would conclude that glyphosate, the active ingredient in Roundup, can cause cancer.
After a lengthy analysis, Judge Chhabria ultimately disagreed with Monsanto and ordered that the lawsuits may proceed. While there is still a long uphill battle for those who have filed Roundup lawsuits, this decision is an important step in the case, and it even opens the way for others who may want to file a Roundup lawsuit.
The Scientific Evidence Is Shaky - But Worth Reviewing
The most significant outcome of the decision is Judge Chhabria's decision not to dismiss the expert testimony provided by Portier, Ritz and Weisenburger as "junk science." In cases like this, evidence must meet a certain level of scientific rigor, according to the federal rules of evidence. In particular:
Witnesses must be qualified to testify about the topics they address in their testimony;
The witnesses' expert knowledge must help a jury understand the evidence or come to a factual determination;
The testimony must be based on adequate data and be the result of reliable scientific methodology; and
The expert must themselves have applied those scientific methods to the data supporting their testimony.
Monsanto claimed that testimony by the plaintiff's expert witnesses does not meet these criteria, primarily because the doctors relied on case-control studies that contained methodological problems. For example, one of the studies reviewed glyphosate exposure and cases of non-Hodgkin's Lymphoma from 1979 - 1981 and 1980 - 1983; however, Monsanto claimed that because Roundup was only put on the market in 1974, these cases do not sufficiently take into account a long latency period during which cancer develops (about 5 - 10 years in the case of blood-related cancers). While Judge Chhabria acknowledges that the latency period concerns raised by Monsanto are valid, he also acknowledged that the expert witness provided other potential explanations for why a shorter latency period could be valid.
Ultimately, Judge Chhabria concluded, even if some of the scientific studies cited by the plaintiffs' expert witnesses has some problems, there is enough of a reason to let juries hear their testimony and make their own decision. "Therefore, it's a close question whether to grant or deny Monsanto's motion for summary judgment," Judge Chhabria concluded. "But the Court concludes that the opinions of these experts, while shaky, are admissible."
What Will Juries Say?
It is difficult to know how juries will ultimately decide each of the hundreds of Roundup cases that are now able to proceed in federal court. For one thing, while these particular expert witnesses are allowed to testify, each individual still needs to make their own personal case.
In addition to the scientific evidence, juries will need to consider:
How much glyphosate exposure did the person experience?
Were they exposed during a short period of time or a longer, sustained period of time?
Could other factors have led to their cancer diagnosis?
Of course, there's also the possibility that Monsanto will settle. While a Roundup settlement seems unlikely at this stage, if one or two juries rule against the agricultural company, they could decide that it's less expensive to settle the rest of the claims rather than face the possibility of large, multimillion-dollar verdicts.