Legal Look: Sorin 3T Settlement, Vatican Abuse Reporting Law & Rideshare "Dooring" Lawsuits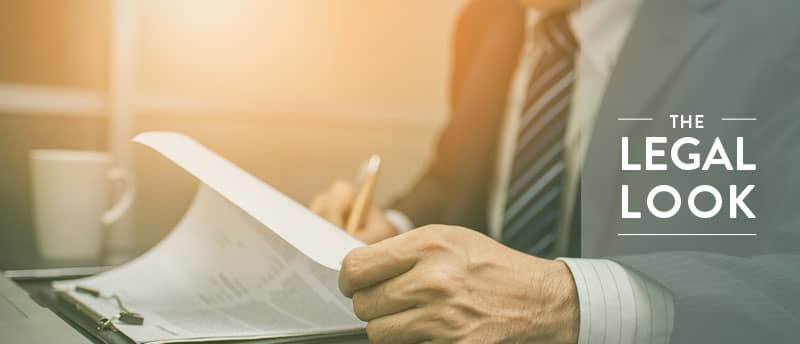 In this issue of the Legal Look, we review recent news about a settlement of most Sorin 3T lawsuits, a new Vatican law that mandates reporting of sexual abuse, and the increasing number of lawsuits related to bicyclist "dooring" by rideshare passengers.
$255 Million Settlement for Most Sorin 3T Lawsuits
Last year, medical device maker LivaNova came under increased scrutiny as news about lawsuits over its Stöckert Sorin 3T heater-cooler devices made its way into the public eye. The devices, which are used to help regulate body temperature during surgery, had been tied to a potentially fatal bacterial infection caused by improper sterilization instructions and contamination of the devices at the German factory where they are made.
On March 29, 2019, LivaNova announced a $225 million settlement that would resolve about 75% of existing Sorin 3T lawsuits. As of the company's most recent financial filing, about 210 lawsuits have been filed worldwide, meaning that about 157 lawsuits would be resolved by the settlement. If that number is accurate, the settlement would average to about $1.4 million per lawsuit, though the actual amount each person receives would likely differ based on various factors related to their case.
Specifically, the settlement will cover:
The settlement will be distributed in two payments of $135 million in July 2019 and the remaining $90 million in January 2020. In 2018, the company reserved $294 million to resolve Sorin 3T lawsuits, meaning that after this settlement LivaNova will have another $69 million on hold to resolve the remaining 50 or so lawsuits in state and international courts.
New Vatican Law Requires Sexual Abuse Reporting
News about sexual abuse by Catholic priests and other clergy members has reached a new level in recent years, as more information about the widespread problem has come to light. New reports appear weekly - almost daily, it seems - with lists of priests accused of abuse being published by newspapers and even Catholic diocese themselves.
When Pope Francis hosted a summit on Catholic sex abuse scandals in February 2019, there were mixed reactions. Some people felt hopeful at the prospect that the Church might actually take some favorable action toward reconciliation and admission of past wrongdoing. Others were understandably skeptical about what outcome might actually emerge from the highly scrutinized event.
Now, it seems at least one result can be tied directly back to the summit: a new Vatican law that mandates reporting of sex abuse by priests, nuns and other clergy. The law doesn't stop only at acts of abuse themselves, but also requires Catholic officials to report coverups by bishops or other high-up officials within the religious organization.
Some people believe the new rule is a step in the right direction, but critics say it does not go far enough, as it only requires internal reporting but not reporting to the police or other law enforcement officials. Given the Catholic Church's history of hiding abusers within its ranks, those criticisms seem well founded.
The Rise of Rideshare "Dooring" Lawsuits
If there is one thing we can count on new technology to do, it's create unintended consequences. For ridesharing apps like Uber and Lyft, those unintended consequences include developing a whole new kind of personal injury lawsuits.
The issue at hand is what has come to be called "dooring" - that is, opening a vehicle door in the path of a bicyclist, causing them to crash. In particular, it seems that the increase in ridesharing apps has coincided with an increase in dooring, at least enough so that Uber is asking passengers to be more careful when opening doors.
Part of the problem is that rideshare passengers, who are often from out of town or unfamiliar with the area where they are being dropped off, may not be aware of bike lanes or local bicycle traffic patterns and laws. As such, they may fail to look for oncoming bicyclists, who frequently approach from behind, before opening their doors. Another part of the problem is that rideshare drivers rarely have designated pick-up and drop-off areas like taxis and busses. Drivers may simply want to drop their passengers off as quickly as possible, and they may instruct passengers to exit the vehicle in an area that is potentially unsafe for them or others.
Whether due to accidents caused by rideshare apps or just an attempt to improve safety for everyone on the road, the State of Illinois recently added the "Dutch Reach" method to its driving instructions. With this method, the person exiting a vehicle uses the hand opposite the door, causing their torso and head to turn as they reach and giving them an opportunity to look for bicyclists approaching from behind. The method's name comes from the relatively low number of dooring accidents in Holland, where the technique is customarily used.
Hurt in a vehicle accident?
Talk to a personal injury lawyer now