Does Uloric Cause Heart Attacks?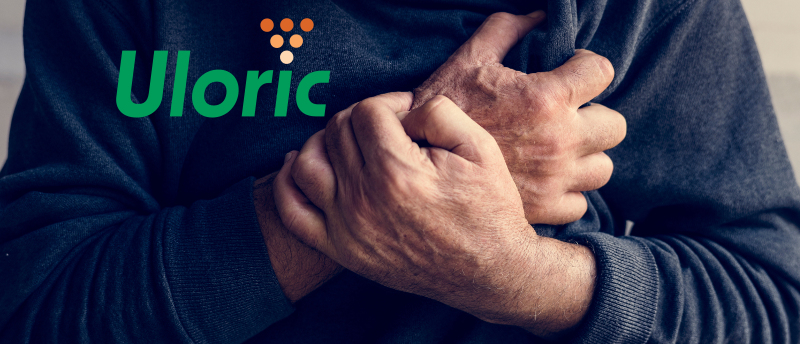 Uloric has been in the headlines recently due to an announcement by the U.S. Food and Drug Administration (FDA) in February that a new black box warning was being added to the gout drug's label. At issue is the discovery that Uloric, also known by its generic name febuxostat, carries a significant increase in risk of heart attack over a commonly used alternative, allopurinol.
At the heart of the warning is a study known as the Cardiovascular Safety of Febuxostat and Allopurinol in Participants With Gout and Cardiovascular Comorbidities - though most people refer to it by its shorter name, the CARES Trial.
Looking to file a Uloric lawsuit?
Connect with a lawyer today
What the CARES Trial Found
It's common for the FDA to require drugmakers to conduct ongoing aftermarket studies of their drugs. These studies help both the pharmaceutical company and the federal regulatory agency understand how well - or how poorly - a drug works in real-world situations.
In 2009, shortly after Uloric was approved, the FDA required Takeda Pharmaceuticals to conduct a clinical trial to assess the safety of the gout drug. The CARES trial, which began in April 2010, was a double-blind study of nearly 6,200 patients, half of whom took Uloric and the other half allopurinol. The goal of the study was to determine if one of these drugs was associated with a higher risk of major cardiovascular events (that is, heart attacks).
The CARES study was scheduled to last nine years. But preliminary results after seven years showed that Uloric likely had an increased risk of heart-related side effects over allopurinol. The FDA issued an alert warning doctors and patients about these initial findings in November 2017.
When the final results became available, the FDA concluded that Uloric did indeed have an increased risk over allopurinol. As a result, the agency required a black box warning to be added to the drug label, and the agency advised health care professionals to only prescribe Uloric to patients for whom allopurinol was not effective or could not be tolerated.
CARES Study Results Summary
| | | |
| --- | --- | --- |
| Drug | Deaths by Heart Attack | Deaths by Any Cause |
| Uloric | 15 in 1,000 patients | 26 in 1,000 patients |
| Allopurinol | 11 in 1,000 patients | 22 in 1,000 patients |
There have been several other clinical trials that studied Uloric, such as the FACT trial and the APEX trial. However, those trials were focused more on the effectiveness of the drug for treating gout than its safety related to cardiac events.
How Does Uloric Increase Heart Attack Risk?
The short answer is: Researchers don't know yet.
In publishing their results of the CARES trial in the New England Journal of Medicine, the researchers wrote, "The mechanism underlying this risk of death is unclear. Preclinical cardiovascular studies of febuxostat have shown no toxic effects related to cardiac rhythm, function, or metabolism." Basically, this means the researchers could not find a specific reason for why more people died from heart attacks when taking Uloric than when taking allopurinol.
One thing the study did find was that there was a higher incidence of heart-related events in the subset of patients who took aspirin or non-steroidal anti-inflammatory drugs (NSAIDs) along with Uloric. According to the researchers, those drugs may be associated with flare-ups of gout, which may also contribute to an increase in cardiovascular problems. However, there were not enough participants in the study to make any firm conclusions about the relationship between Uloric and NSAIDs.
Regardless of the specific mechanism behind how Uloric might increase the risk of heart attacks, the study was convincing enough for the FDA to conclude that its strongest type of warning should be added to the drug label. Takeda should have been aware of this increased risk before it started marketing the drug to doctors and patients - especially since the company tried and failed to get approval from the FDA several times before finally receiving the okay in 2009.
The Rise of Uloric Lawsuits
In the few short months since the FDA released its findings and required a new drug label, interest in filing Uloric lawsuits against Takeda has certainly risen. The first case was filed in Illinois state court, but more cases are being prepared now and are expected to be filed soon.
Part of the reason we haven't seen more lawsuits in the news is the expected move of Takeda's U.S. headquarters from its current location in Deerfield, IL, to Boston, MA. Announced last September, the company is looking to consolidate nearer to its large employee base in Boston, which has grown due to acquisitions of other health product companies over the last decade. Lack of clarity around the most appropriate venue has caused some delay in lawsuit filings, but once the move is complete, we expect to see more claims come to light.
Regardless of where lawsuits end up being filed, the company is going to have a hard time ahead of it. Patients who took Uloric and suffered from a heart attack - or their surviving family members - likely have a strong claim against the company, given the medical evidence of the increased heart attack risk.
If you or a loved one suffered from a heart attack after taking Uloric, talk to a product liability lawyer today.