Legal Look: Valsartan Recalls, Prostate Cancer Misdiagnosis, J&J Talc Asbestos Lawsuits and Roundup Class Actions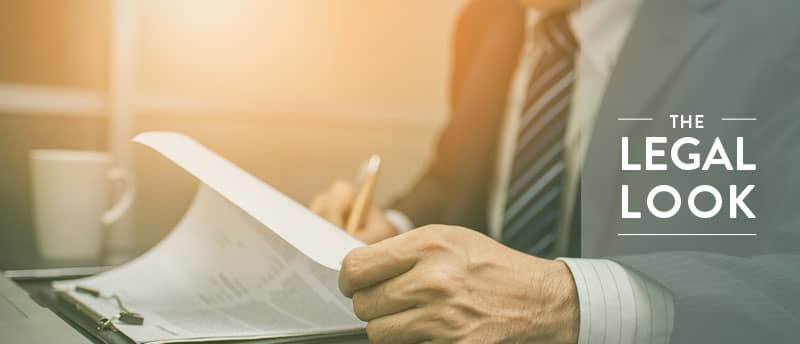 In this issue of the Legal Look, we are covering a would-be Roundup class action lawsuit in Wisconsin that was denied certification, the expansion of recalls over carcinogen-tainted blood pressure medications, four talcum powder lawsuits heading to trial, and the case of a man who had his prostate removed after being misdiagnosed with cancer.
Blood Pressure Med Recalls Keep Expanding
The number of companies issuing recalls for valsartan and losartan, two popular generic drugs that help lower blood pressure, are continuing to increase. These recalls have all been tied to contaminations of two potentially carcinogenic substances, N-nitrosodimethylamine (NDMA) and N-nitrosodiethylamine (NDEA), leading to a number of valsartan lawsuits being filed by patients who have taken the contaminated drugs.
The most recent valsartan and losartan recalls include:
Also in December, the U.S. Food & Drug Administration sent a warning letter to Zhejiang Huahai Pharmaceutical, a China-based drugmaker that has been deemed one of the primary sources of NDMA/NDEA contamination. The letter cited a failure of the company to adequately monitor the quality of its manufacturing process.
Note that not all drugs containing valsartan and losartan are at risk of contamination. Patients should talk to their doctors and/or pharmacists to determine whether their prescription is part of one of the recalled lots.
Why Are People Suing Over Valsartan?
Valsartan Lawsuits
Man Sues for Wrongful Prostate Removal Due to Cancer Misdiagnosis
An Iowa man has filed a medical malpractice lawsuit against the clinic he says forced him into an unnecessary and irreversible surgery. After receiving a prostate cancer diagnosis, Rickie Lee Huitt made an understandable decision to remove the cancerous tissue in the hopes of prolonging his life. He was left with incontinence and other negative side effects, which many would consider a small price to pay for additional years of life.
When a pathologist examined the supposedly cancerous tissue, they found no evidence of cancer. Rickie Lee Huitt endured the hardships of anesthesia and surgery, lost his prostate, and gained a litany of negative side effects all due to a clearcut instance of cancer misdiagnosis.
The pathologist responsible for the original tissue biopsy and erroneous cancer diagnosis explained the mistake as a "scanner glitch," but further examination points clearly to human error. While examining samples from multiple patients, the pathologist evidently matched one patient's medical record to a different patient's biopsy tissue. Thus, one man had his prostate removed unnecessarily, and another man was deprived of life-saving medical treatment.
Huitt filed his lawsuit against the Iowa Clinic in Polk County District Court in 2017. It is tentatively scheduled for April 1, 2019. No further information has come to light regarding the other patient or his prognosis after the delayed prostate cancer diagnosis. Regardless of the lawsuit's outcome, Rickie Lee Huitt's tragic situation has certainly made the case for a second opinion.
More J&J Talc Cancer Cases Going to Trial
At least four more talcum powder lawsuits against Johnson & Johnson are beginning the trial phase of their cases this January. All four of these cases claim that the talc in Johnson's Baby Powder or Shower-to-Shower Body Powder was contaminated with asbestos, and as such they are being tried in the New York City Asbestos Litigation (NYCAL) court, a special venue set up by the city to handle the thousands of asbestos-related lawsuits that have been filed over the last four decades.
Unlike legal claims linking talcum powder and ovarian cancer, the four talc lawsuits starting in January are tied to diseases caused by asbestos, such as mesothelioma, lung cancer and asbestosis (fibrosis of the lungs). Johnson & Johnson has had mixed results in such cases recently: For example, in December, the company lost a bid to overturn a $4.7 billion verdict in a case involving 22 women, less than a week after an exposé revealing that the company hid evidence of asbestos in its talcum powder products for decades. While other trials have gone in Johnson & Johnson's favor, such as a South Carolina case which failed to reach a verdict in November and several others that ended in mistrial, J&J still faces thousands of other lawsuits over its talc powders and other products.
Historically, the NYCAL court has prevented plaintiffs from seeking punitive damages. However, a 2017 case management order opened up the possibility for punitive damages, based on a 2014 ruling by a judge who has since retired. As such, it seems likely we will see more cases like these four making their way through the NYCAL court this year and beyond.
See Why People Are Filing Lawsuits Against Johnson & Johnson
J&J Lawsuits
Roundup False Claims Class Action Lawsuit Fails Certification
In 2017, a group of plaintiffs in Wisconsin filed a class action lawsuit against Monsanto, claiming that the agricultural products company failed to properly warn consumers about the potential link between Roundup and cancer. Monsanto, which has since become a part of the international conglomerate Bayer AG, initially moved to have the class action dismissed, but the U.S. District Court overseeing the case allowed the lawsuit to move forward in a May 2018 decision.
However, a more recent decision by the same federal court has effectively stopped the class action by denying certification of the proposed class. The judge said that, because Wisconsin State false advertising laws require plaintiffs to show that they lost money individually, the suit cannot move forward as a class action. Instead, plaintiffs will each have to file separate lawsuits, making the whole process more time consuming and likely causing at least some plaintiffs to not bother filing a claim at all.
It should be noted that the Roundup false advertising class action lawsuit against Monsanto is different than the Roundup cancer lawsuits currently working their way through federal courts in MDL 2741. The Roundup cancer cases are being filed by people who have been diagnosed with cancer after using Monsanto, whereas the false advertising lawsuits are being filed by people or companies who actually purchased the product.