Johnson & Johnson Lawsuits Every Person Should Know About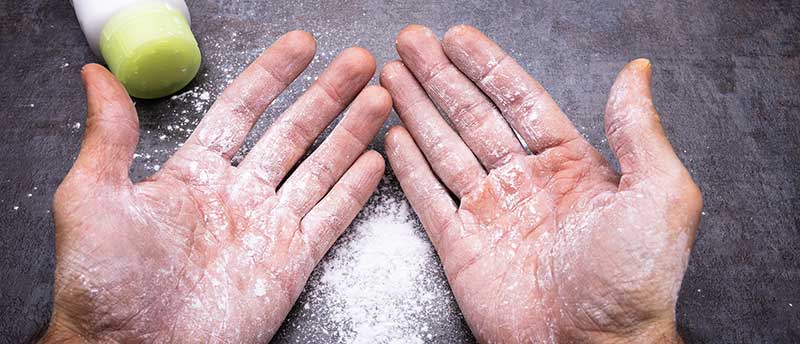 Johnson & Johnson is a huge company that makes a wide variety of health-related products:
Consumer health products like talc powder products, shampoos, and lotions
Medical devices including surgical tools and implants (like artificial knee and hip joints)
Over-the-counter and prescription medications like Benadryl, Invokana, Rogaine and Tylenol
Most people use (or have used) Johnson & Johnson products on a regular basis, and there's no doubt that the company has become a staple of the American - and international - health product industry.
What many people don't know, however, is that Johnson & Johnson has been named in hundreds of thousands of lawsuits - along with various subsidiaries like Janssen, Ethicon and DePuy - over the safety of its products. In the interest of giving consumers the details they need to make informed choices, we've provided an overview of the biggest legal challenges faced by Johnson & Johnson, and why everyone should be aware of the safety issues at the heart of these disputes.
Johnson's Baby Powder & Shower-to-Shower Body Powder
The Product: Johnson's Baby Powder has been a staple cosmetic for over a century. Made from the naturally occurring soft mineral talc, baby powder has been encouraged by Johnson & Johnson for use in daily feminine hygiene routines. A more recent creation, Shower-to-Shower Body Powder has also been used for cosmetic and hygiene purposes for several decades.
The Claims: Citing studies and internal company documents as far back as the 1970s, plaintiffs in talcum powder lawsuits have claimed that the use of talc-based powder products can cause ovarian cancer. While Johnson & Johnson and Imerys Talc America (J&J's talc supplier) deny these claims, jury awards have handed the company several trial losses with high compensatory damages and even higher punitive damages.
Eligibility: If you or a loved one was diagnosed with ovarian cancer and have used Johnson's Baby Powder, Shower-to-Shower Body Powder, or other talc-based products as part of your daily hygiene routine, you could be eligible to receive compensation to pay for cancer treatments.
Read More About Talcum Powder Lawsuits
Ethicon Physiomesh & Gynecare TVT Abbrevo
The Device: Surgical mesh is used in a number of different ways, such as to repair hernias or repair transvaginal pelvic organ prolapse. Introduced in the 1950s, surgical mesh was grandfathered into the FDA's authority to regulate medical devices, and as a result, it was not until relatively recently that enough evidence of problems has become available to change the device's classification.
The Claims: Hernia mesh and vaginal mesh lawsuits range in claims from pain and discomfort to allergic reactions, infections, and even perforation or erosion into nearby organs and tissues. In many cases, the condition initially treated with the mesh (i.e., hernia or pelvic organ prolapse) recurs as well, requiring additional surgeries to remove the mesh and repair damage.
Eligibility: Anyone who has experienced problems with hernia mesh or vaginal mesh may be eligible to file a lawsuit related to hernia mesh or vaginal mesh to recover money paid for additional surgeries, medications, and other treatments related to their complications.
Read More About Hernia Mesh Lawsuits
DePuy Synthes Hip Replacement Implants
The Device: DePuy started as an independent business, but was purchased by Johnson & Johnson in 1998. Among other things, the company specialized in a line of hip replacement components, including the DePuy Pinnacle Acetabular Cup System, DePuy ASR Acetabular System, and DePuy ASR Hip Resurfacing System.
The Claims: Thousands of individuals have filed claims against Johnson & Johnson related to DePuy hip replacement implants, asserting that the joint components have led to severe complications like metal poisoning (metallosis), allergic reactions, dislocations, fractures, and deep-vein thrombosis, among other things.
Eligibility: Individuals who suffered from a severe complication after receiving an artificial hip joint could receive compensation to pay for additional surgeries, such as resurfacing or replacement of the joint, as well as follow-up care and related costs.
We are not accepting hip replacement cases at this time. 
Read More About Hip Replacement Lawsuits
Xarelto
The Drug: With more than 20,000 Xarelto lawsuits filed against Johnson & Johnson, this prescription blood thinner is one of the largest subjects of litigation in this group. As one of the first of a new generation of anticoagulants, Johnson & Johnson failed to develop an antidote for Xarelto when it was introduced, leaving patients without a way to counteract the effects of the drug if something should go wrong. The lack of an antidote has led the Institute for Safe Medication Practices to declared blood thinners like Xarelto and Pradaxa to be among the most dangerous prescription drugs available on the market today.
The Claims: The vast majority of claims by plaintiffs in Xarelto suits are related to severe bleeding events, in some cases resulting in death by exsanguination. J&J's failure to properly inform patients that no antidote was available led to pain and suffering, especially since other blood thinners with antidotes exist, such as warfarin, and could have been used instead of Xarelto. Several verdicts have gone against Johnson & Johnson, but the company is appealing those verdicts and continuing to fight against new lawsuits as they are filed.
Eligibility: Patients who were prescribed Xarelto and experienced a severe bleeding event could be eligible to submit a legal claim against Johnson & Johnson to cover the costs of extended hospital stays and other expenses related to treatment. Surviving family members may file on behalf of a loved one who passed away due to severe bleeding after taking Xarelto.
We are not accepting Xarelto cases at this time. 
Read More About Xarelto Lawsuits
Invokana
The Drug: This prescription drug is used to treat type 2 diabetes by blocking a specific protein in the bloodstream (SGLT2), which prevents glucose (sugar) from being reabsorbed into the body. Canagliflozin, the active ingredient in Invokana, was developed by Janssen Pharmaceuticals (a division of J&J) and the Japanese drugmaker Mitsubishi Tanabe Pharma.
The Claims: Diabetics are already at a higher risk of many health conditions, but large-scale studies have shown that taking Invokana can put them at even higher risk for some severe problems. The most common side effects of Invokana claimed in lawsuits include diabetic ketoacidosis -- a potentially deadly blood acid condition -- kidney failure, and pancreatitis. A host of other side effects are also associated with the drug, from dehydration and constipation to urinary problems and even greater risk of broken bones. Some of these risks apply to all SGLT2 inhibitors, not just Invokana.
Eligibility: Patients who have experienced an amputation, ketoacidosis, or kidney failure may have recourse to file a lawsuit against Johnson & Johnson for failing to properly warn of these severe side effects. Next of kin may also sue on behalf of family members who passed away due to any of these complications.
We are not accepting Invokana cases at this time. 
Read More About Invokana Lawsuits
Risperdal
The Drug: Risperdal is a prescription drug used to treat schizophrenia in adults, but it has slowly grown in practice to treat a number of psychological disorders in people of all ages - despite not having been approved by the FDA for all of those uses. Off-label uses of Risperdal include treatment of ADHD, anxiety, and "agitation." The U.S. Department of Justice fined Johnson & Johnson $2.2 billion because of its marketing of these and other off-label uses, making it the largest healthcare-related fine in history.
The Claims: Plaintiffs in Risperdal lawsuits claim that taking the drug can lead to a higher risk of serious health problems, including gynecomastia (enlarged breasts), heart attack, and stroke. Elderly patients with dementia are at an even higher risk of death than others, and as such the FDA now requires a black box warning on Risperdal stating that risk. Less severe side effects include headache, constipation, tiredness, and sexual problems.
Eligibility: Parents of adolescent boys who have developed gynecomastia after taking Risperdal may be able to seek compensation for treatments and other expenses related to this side effect.
We are not accepting Risperdal cases at this time. 
Read More About Risperdal Lawsuits
Concerta
The Drug: Concerta is a prescription drug approved by the U.S. Food and Drug Administration (FDA) to treat attention-deficit/hyperactivity disorder (ADHD), and it contains methylphenidate - the same active ingredient as the more well-known Ritalin, which is made by Novartis. With more than 6 million children who have been diagnosed with ADHD, that's a lot of prescriptions each year!
The Claims: The most concerning claim is that Concerta can cause severe depression and suicidal thoughts, prompting attempts to commit suicide - even in children as young as 7 or 8 years old. The drug can give rise to other mental health conditions, such as anxiety, agitation, and hallucination. Physical side effects of Concerta include seizure, priapism, gastrointestinal problems, and uncontrolled tics.
Eligibility: Parents whose children have been prescribed Concerta and experienced any severe side effects could be eligible for compensation related to additional treatments for their children and associated costs.
We are not accepting Concerta cases at this time. 
Read More About Concerta Lawsuits
Talk to a Legal Expert Today
If you believe you or a loved one may be eligible to file a lawsuit against Johnson & Johnson for one of these products, you should talk to a lawyer as soon as possible. They will be able to assess your situation with a free case review and provide you a realistic evaluation of your potential to receive compensation.
To start the process, simply choose the appropriate link below, based on which product affected you: