Legal Look: $3 Million Verdicts, Juul Nicotine Levels, and More 3M Earplug Problems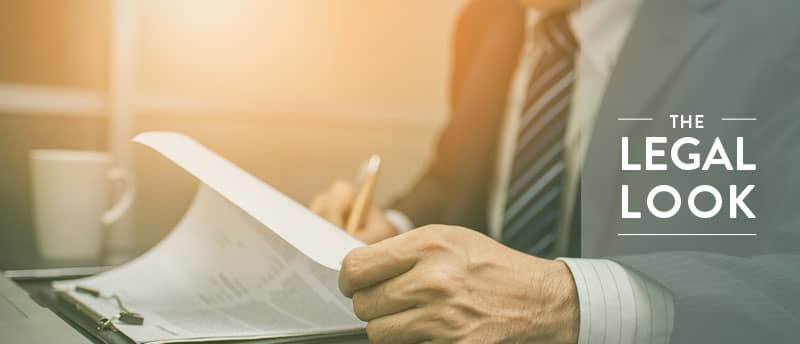 In this issue of the Legal Look we review two separate $3 million verdicts - one in an IVC filter bellwether trial and another in a brachial plexus case - a new 3M military earplugs lawsuit, and evidence that Juul increased nicotine levels in its e-cigarettes.
IVC Bellwether Trial $3M Verdict
A jury in Indiana has awarded $3 million in compensatory damages to the victim of a faulty inferior vena cava (IVC) filter made by Cook Medical Inc. This was the second case in the federal multidistrict litigation to reach the bellwether trial phase - in a previous case, the jury found in favor of the defense, while a third case was thrown out because the statute of limitations had passed before the plaintiff was able to file a lawsuit.
As of the most recent report from the Judicial Panel on Multidistrict Litigation, more than 12,100 IVC filter lawsuits in total have been filed against makers like Cook Medical, C.R. Bard, and Boston Scientific, with more than 11,600 of them still outstanding. Nearly 5,600 of those lawsuits are against Cook Medical alone.
Update: On Wednesday, February 20, the jury declined to award any punitive damages in the case.
$3M Brachial Plexus Verdict Affirmed
Another $3 million verdict was affirmed by the Delaware Supreme Court last week in an Erb's palsy lawsuit based on a brachial plexus injury that occurred in 2014. In the lawsuit, plaintiff Monica Broughton said that her son Amari was permanently injured when, during childbirth, her OB/GYN, Dr. Peter Wong, used inappropriate force in an attempt to overcome shoulder dystocia, a serious childbirth complication that can lead to a variety of birth injuries and other problems.
A Delaware jury originally found in favor of Broughton, awarding her and her son $3 million. However, Dr. Wong appealed the verdict, arguing among other things that testimony by the plaintiff's expert witnesses did not meet state and federal rules of evidence. A Delaware appeals court (known as a Superior Court) ruled against Dr. Wong's appeal, and now the Delaware Supreme Court has also ruled against Dr. Wong by affirming the appeals court's opinion. This is essentially the end of the line for this case, putting an end to a five-year legal ordeal for the Broughton family.
Veteran Army Medic Files 3M Earplug Lawsuit
Last week, another 3M military earplug lawsuit was filed, this time by former U.S. Army Medic Eric Taveras. As with other recent lawsuits against 3M, this new lawsuit claims the company knew about the potential for hearing damage - including tinnitus and hearing loss - for years, but failed to properly warn users about possible defects that could cause injury.
Taveras was deployed to Iraq from 2006 to 2007. During that time, he along with many other soldiers used 3M Combat Arms Ear Plugs Version 2 (CAEV2) with the understanding that they would help protect his hearing. However, according to the lawsuit, Aearo Technologies knew since at least 2000 that the earplugs did not work properly, but the company never notified the U.S. military of the design flaw or how to overcome it by inserting the earplugs deeper into the ear canal. In 2008, 3M acquired Aearo Technologies and now is liable for problems associated with the CAEV2 devices.
Did you use CAEV2 earplugs in the military?
Get a free case review from an experienced personal injury lawyer
Juul Amped Up Nicotine Levels
A new study published in BMJ Tobacco Control - a medical journal focused on the health consequences of tobacco use - has found that JUUL Labs repeatedly increased the amount of nicotine in its popular JUULpod e-liquid products, prompting other vendors to do the same. The result was a sort of "arms race" between e-liquid makers: As the study authors put it, JUUL "triggered a widespread rush among aerosol purveyors to market e-liquid in unprecedentedly high nicotine concentrations."
JUUL has already been under fire from the FDA and other agencies for its role in marketing vape products to teenagers. The company is also a defendant in a number of e-cigarette lawsuits claiming that its products have caused e-cigarette addiction and other medical problems because of the high concentrations of nicotine salts, a condensed form of nicotine that is easily absorbed by the body.