6 Products that Still Have Asbestos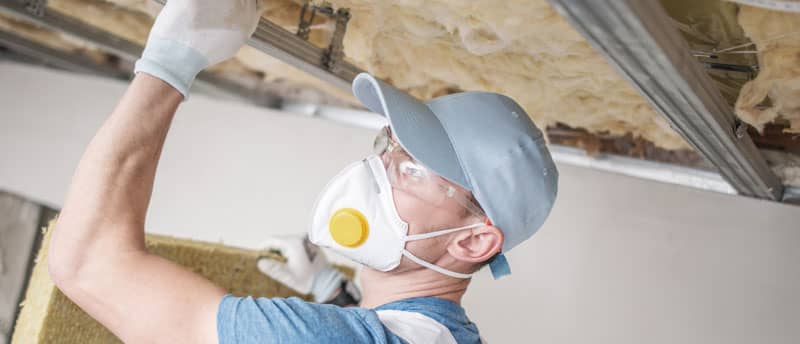 When someone mentions asbestos, your first thought may be of a condemned building from the 1970s. Certainly it's nerve wracking to walk by an old office surrounded by yellow tape labeled CAUTION. But for the most part, asbestos is generally thought of as a thing of the past, banned by the EPA and therefore no longer a problem.
Sadly, there are many products that still contain asbestos used every day across the nation. The EPA ban did not cover all products, and still allows some products (like insulation) to contain as much as 1% asbestos. And since asbestos is a known cause of a deadly lung cancer called mesothelioma, it's important to be aware of what those products are.
Have You Been Exposed to Asbestos?
Speak with a mesothelioma lawyer today.
Car Parts
Brake pads, clutches, gaskets and pipes can all contain asbestos and are found on a variety of vehicles. It's important to note that it's not just cars that have these pieces: Motorcycles, trucks, and other vehicles can have asbestos in their parts as well.
Because asbestos is so common in these vehicle parts, mechanics are especially susceptible to mesothelioma and other asbestos-related health issues, like asbestosis and even lung cancer.
Fire Safety Products
Fires are a terrifying possibility in any home, so it's important to follow these fire safety tips to protect yourself and your family. However, many fireproof products contain asbestos fibers, because they are naturally fire-repellent.
When exposed to heat, asbestos can be released into the air and breathed in, increasing the risk of a deadly illness like mesothelioma. Fire products including fire blankets, fire curtains, and spray-on fireproof coatings may contain asbestos, so choose products carefully and use them only when necessary.
Laboratory Equipment
Fire safety is also important in science labs. You may use fireproof gloves or jackets during experiments, so it's imperative to be aware of the risk of asbestos exposure. Some hoods and tabletops also contain asbestos. Use caution when operating in or cleaning a scientific laboratory.
Talcum Powder
Many personal hygiene and makeup products contain talcum powder, because it is useful for absorbing moisture. In nature, talc deposits occur together with asbestos, and mined talc can easily become contaminated with asbestos.
Last summer, the popular tween store Justice had an asbestos-related recall for their kids' makeup, and Claire's jewelry had a similar recall just last month. There have also been several talcum powder lawsuits blaming asbestos-contaminated talc for causing mesothelioma. These talc-containing products were supposed to be free of asbestos, but these events go to show that we can't be certain enough, and should always be cautious around talc and talcum powder.
Construction Materials
There are always risks when you perform major construction projects on a house or other building, and asbestos remains a major danger for construction workers and home-owners alike. Many homes built before 1980 have asbestos in their flooring, paint, plaster, or insulation, so during demolition, it's essential to wear proper safety gear and masks with filters.
Sadly, many construction materials continue to contain asbestos. Insulation, plaster, and tiles for floor can all contain asbestos, and should be installed with care. If you are unsure how to protect your family from unnecessary asbestos exposure in your home, reach out to a professional who can help make your house safe.
Fertilizer
Like talcum powder, fertilizer doesn't contain asbestos on purpose. But many fertilizers and potting soil products do use a mineral called vermiculite, which often contains asbestos fibers. If you use these products in your garden, you should use caution, wear a mask, and avoid inhaling dust from the soil, which might expose you to asbestos fibers.
Stay Away from Products Containing Asbestos
While we know more today about the dangers of asbestos than people did fifty years ago, because it can stay in homes, buildings, and products a long time, there is still a lot of danger. Thousands of people every year develop mesothelioma, and even more are affected by other asbestos-related diseases.
If you suspect a product or material in your home or workplace may contain asbestos, it's best to call an asbestos contractor to handle removal and cleanup for you. Every state is required to have licensed professionals trained in asbestos abatement and removal according to EPA guidelines, so contact your municipal or state health department to find a specialist near you.
For those who have developed mesothelioma or another asbestos-related disease, you should also talk to an asbestos lawyer to find out if you may be eligible for compensation. Money may be available to help pay for treatments and other related costs.