The Legal Look: Breast Implant Cancer, J&J Vaginal Mesh and Roundup Relationship Problems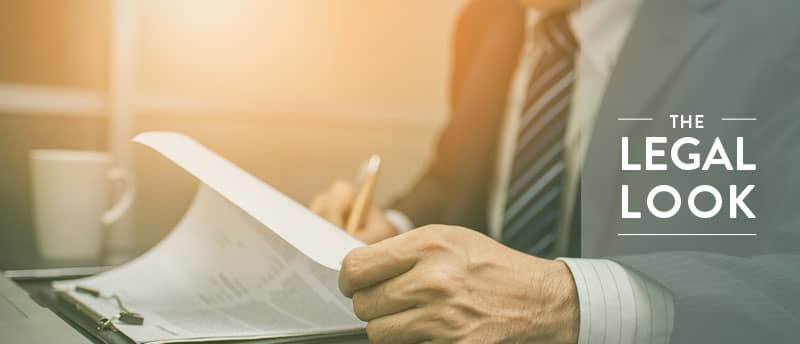 With many courts on summer break, product liability lawsuits have slowed down some as we enter August. But that doesn't mean anything's truly slowed down in the legal world of consumer protection. The EPA and FDA continue to produce new findings and work with corporations to ensure product safety, while consumers advocate for themselves in regional and local courts.
Cancer Risk from Textured Breast Implants
The FDA has recorded 359 breast implant-associated lymphoma cases with nine resulting deaths thus far. Upon investigation, there has been no significant difference in occurrence between silicone and saline implants; however, 90% of the cases involved textured implants. If you've had breast implant surgery, the symptoms to watch for are similar to other types of breast cancer - lumps and a hardening of the implant itself, or fluid behind the implant. Women who suspect breast implant-associated lymphoma should seek medical treatment immediately as there is accurate testing available.
New Evidence Claims Inappropriate Relationship between Monsanto and EPA
A new cache of documents was brought forward in the case against Monsanto Co. on August 1. The documents are being used by attorneys to showcase an "inappropriately friendly" relationship between the company and EPA, which they believe swayed the EPA to overlook environmental issues with Monsanto products like Roundup Weed Killer. In 2015 the EPA studied glyphosate, an ingredient in Roundup weed killer and disputed European claims of danger, but was reluctant to publish their results. Attorneys from across the aisle argued that Monsanto pressured the release of the report to help fight their Roundup lawsuits.
Johnson & Johnson Face Further Scrutiny in Vaginal Mesh Case
The only mesh bellwether case to be found in favor of the defense is now facing a post-trial motion for a damages hearing. Plaintiff Kimberly Adkins had originally filed a vaginal mesh lawsuit after experiencing pain and injury she claimed was caused by the implant. While the jury and the defense were unconvinced that Ms. Adkins' continuing issues were caused by the implant, both sides and all the experts agreed that some injury was caused by the implantation.
The motion said, "Even if the jury disbelieved plaintiff's testimony, found the testimony inconsistent or concluded plaintiff was exaggerating her injuries, the jury was not free to reject the undisputed consensus of both sides' experts and the treating physician that plaintiff suffered some injury from the implantation of mesh."
VW Agrees with EPA on Plan for Emissions Systems
To resolve the scandal involving the emission systems in Volkswagen cars, the industry leader has come to an agreement with environmental officials. The cars were originally placed under scrutiny after being found to have been "defective devices" created to beat emissions tests. Volkswagen has admitted their use of illegal software to beat emissions tests, and now seeks to make reparations with customers. VW car owners with 2.0 liter TDI engines can choose to have their emissions system fixed for free, or sell their vehicles back to the company. Affected vehicles include Jetta, Golf, Beetle, and Audi 3 models from 2009-2014.
"Male Enhancement" Coffee Recalled
The FDA made a startling discovery earlier this month regarding New of Kopi Jantan Tradisional Natural Herbs Coffee. The imported coffee product is sold by North Texas company Bestherbs Coffee LLC, and has been marketed as a male enhancement product. However, a recent investigation by the FDA revealed an undisclosed chemical that is similar to the key ingredient in Viagra, the popular medication for erectile dysfunction. The coffee has been voluntarily recalled, especially considering that the ingredient in question may cause serious medical issues for those taking prescribed nitrate medications. The FDA also found the company failed to report that the coffee contains milk, an obvious issue for those with milk-related allergies.
Strawberry Snacks Don't Contain Strawberries According to Lawsuit
A California man has filed a complaint against the popular snack and food company Annie's, regarding their strawberry fruit snacks. SFGate reports, "The packaging on the Summer Strawberry Organic Bunny Fruit Snacks says the product contains 'natural strawberry flavors' and was 'made with goodness.'" Yet inspection of the company's website shows no indication that either strawberries or natural strawberry flavors are used in producing the snack. The plaintiff has filed his complaint as a class action on behalf of all Californians who have purchased the product.