Construction Safety Week 2019: What It Is and What You Can Do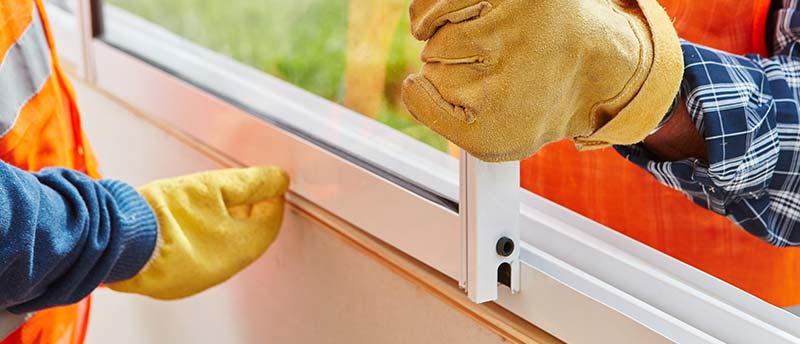 We pass them on our way to work or see them working nearby, but how often do we consider the commitment and risk that goes into being a construction worker? Every day workers step onto the job site and risk their personal safety, which requires the construction industry to put a huge focus on safety management.
Hurt at a construction site?
Talk to a workplace injury lawyer
What is Construction Safety Week?
May 6 - 10, 2019, is Construction Safety Week, giving us the opportunity to bring awareness and recognition to safety efforts within the construction industry. If you work in this field, you understand the importance of making safety a priority. However, construction safety isn't just for those working on the site - it's for the public as well.
What can we do as a community to keep ourselves safe and support the safety of those that are working on these job sites?
Construction Hazards to Public Safety
Worksites are often confined behind cement barriers, orange cones, sturdy ropes, or other barriers. However, they still pose a risk to the public's safety when proper precautions aren't taken. Some examples of public safety hazards posed by construction sites include:
Road construction: When road work is being done, drivers can face many obstacles, including the addition of building materials to shoulders, merging lanes, following temporary traffic signals, and waiting for a worker to flag them through or find an alternate route. Workers, drivers, passengers and even bystanders can all be subject to construction accidents or vehicle crashes if the proper safety procedures are not followed.
Scaffolding: Many construction projects require workers to elevate their workspaces using mewps (mobile elevating work platforms) or scaffolding for more involved projects. Sometimes scaffolding is confined to areas that pedestrians can't reach. However, there are times when scaffolding goes over a sidewalk or is close to a populated area. Scaffolding accidents are extremely dangerous, causing thousands of injuries to workers each year and therefore placing a large emphasis on fall prevention. However, scaffold safety doesn't only apply to workers, but is something bystanders need to address as well.
Abandoned worksites: Weather, breaks, lack of materials and the end of a work day are all times when worksites may be left unsupervised. Construction workers are required to secure their sites when not in use, but it's also the responsibility of the public to acknowledge and stay out of marked off zones. When this is not done, individuals are putting themselves in danger, as they are not equipped with the proper protective gear (otherwise known as ppe) or safety training.
Unrecognized signals and warnings: Construction workers use a variety of signals, flags and signage to indicate work-in-progress, dangerous zones or changes to traffic patterns. Oftentimes, pedestrians or motor vehicle operators can become distracted and not notice the change in speed limit, flagger or restricted area sign, causing them to put themselves and others in danger.
Preventing Accidents at Construction Sites
With all these hazards in mind, what can you do to help ensure your own safety, as well as that of the workers?
Awareness when driving: If you're a commuter, check your local news or radio station to be aware of any blocked-off roadways or routes affected by construction. Pay attention to work speed zones, and look for signs showing that a flag person may be ahead, a new traffic pattern is about to occur, lanes are merging or a stop sign/traffic light has been put in place.
Recognize scaffolding boundaries: Be aware of your surroundings. Do not try to climb up or sit on scaffolding. Look for signs that show where work zones start or stop, or have limited access. If you're involved in a scaffolding accident, get legal help by seeking out lawyers that specialize in construction accidents.
Stay away from unsupervised worksites: If you come across a construction site that is abandoned or unsupervised, stay away. Look for signs that show restricted areas, stay behind any cones or caution tape, and report anything suspicious if you see others entering a potentially dangerous area.
Look for signals and warnings: If you follow the same route each day, you might not notice new signs or signals. Best practices are to always be aware of and on the lookout for new construction sites. There will be signs, signals, warnings and personnel relaying important information you must follow to ensure personal safety.
There are already too many construction accidents that occur each year that could be prevented. Construction Safety Week reminds us of what the industry does to ensure personnel safety, but also reminds the public to do their part in ensuring safety on and off the jobsite.
If you are injured due to unsafe conditions on a construction site, you may be entitled to legal damages or workers' compensation.
Dedication to Construction Safety
There are many groups that dedicate their time to ensuring safe working environments. The Construction Industry Safety Initiative joined with the Incident and Injury-Free CEO Forum and other Construction Safety Week sponsors to begin this safety culture initiative.
Construction Safety Week 2019 Sponsors
Associated General Contractors of America (AGC)
Alliant
Autodesk
Caterpillar
Chubb
CNA
JMJ Consultants
Kansas City Series of Lockton Companies, LLC
Manitowoc
Travelers
The Occupational Safety and Health Administration (OSHA) has also worked to create and update regulations to prioritize safety, enforce safety standards, and provide training within the construction industry. In combination with a variety of other partners, OSHA also created the National Safety Stand-Down, To Prevent Falls in Construction, May 6 - 10. The Stand-Down invites directors and executives of construction companies to pause day-to-day jobs and start a conversation with workers about safe choices and prevention measures that can be taken for falls and other hazards. To highlight stories and experiences related to this week on social media, OSHA is encouraging the use of the hashtag #StandDown4Safety.
Share your construction safety tips with us on Twitter or Facebook.
Injured at a Construction Site?
Talk to a Personal Injury Attorney Now