E-Cigarette Lung Injury Tied to Vape Device Component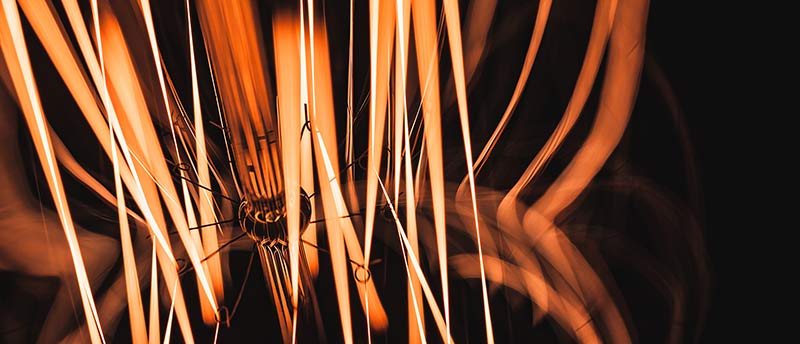 A recent e-cigarette vaping study uncovered a surprise. The study set out to investigate the health impacts of e-cigarettes and vaping products. In the middle of the study, researchers switched vape devices.
Prior to the switch, subjects had not come down with any serious illnesses. After the switch, cases of severe lung injury (EVALI) began appearing. The only discernible differences between the two devices? The heating element and the power settings.
EVALI stands for E-cigarette or Vaping Associated Lung Injury. Symptoms include:
Difficulty breathing
Shortness of breath
Coughing
E-Cigarette Heating Element May Cause Lung Injury
Researchers at the University of California Irvine (UCI) began the study in 2018. They initially used a vaping device with a stainless steel heating element. But in September 2019, the device was discontinued, forcing researchers to replace it. The replacement vaping device used a nickel-chromium alloy (NC) heating element.
In the first year or so of the study, researchers did not observe severe lung problems. But, subjects experienced severe respiratory distress within one hour of switching devices. Study authors believe these EVALI cases may be attributed to the heating element material. Researchers felt this information was so important, the public needed to know immediately.
We felt it imperative to release the initial findings early so that electronic cigarette users could be cautioned sooner, especially considering e-cigarette users are at increased risk of COVID-19.
University of California Irvine
Temperature May Also Be a Factor
In addition to using a different material, the replacement vape device operated at a higher power level. Researchers believe this may have also played a role in the lung injuries they witnessed.
This parallels information from another vaping study published in October 2020. The study was completed by Jeff Wagner and other employees of the California Department of Public Health. Wagner and colleagues found vape devices more likely to cause harm at higher temperatures.
Lung Injury Risk From Other Types of Vape Devices Still Unknown
Vape devices commonly use heating elements composed of:
Kanthal nickel
Nickel-chromium or nichrome (NC)
Stainless steel
Titanium
This study only used devices with either stainless steel or NC heating elements. It is unclear whether other heating element materials could produce the same lung injuries.
Study Did Not Determine a "Safe" E-Cigarette
Based on this data, some consumers may believe a vape device with a stainless steel heating element is safe. But e-cigarette researchers would disagree with that sentiment.
Prior to the advent of EVALI, vaping had already been associated with health problems, including:
Seizures and convulsions
Nicotine addiction
Cardiovascular problems
Facial injuries (from exploding batteries)
Experts have not yet determined which e-cigarette factors cause such health problems. But they do agree that vaping and e-cigarettes pose serious risks.
"The harms associated with e-cigarettes and vaping simply cannot be overstated," according to UCI's Kloner.
Only time will tell if vaping and e-cigarettes will end up with the same safety status as traditional cigarettes.