Legal Look: JUUL Problems, Asbestos in Baby Powder, Roundup Lawsuits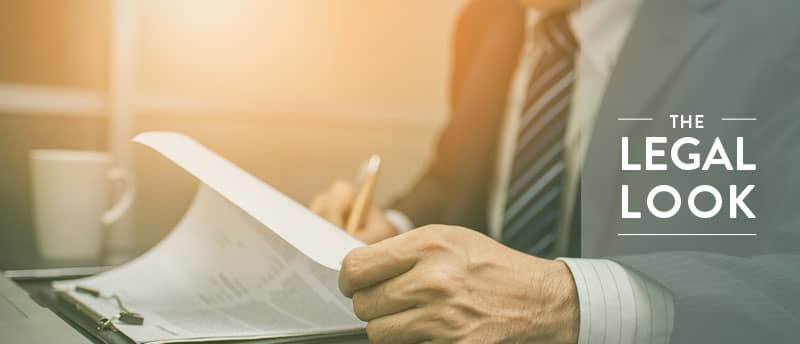 This week's Legal Look covers new legal troubles for JUUL, a baby product contaminated with asbestos, and thousands of new Roundup lawsuits.
Former JUUL Exec Files Whistleblower Lawsuit
E-cigarette manufacturer JUUL has added a new item to its list of legal troubles: a whistleblower lawsuit.
Siddhartha Breja served as JUUL's senior vice president of global finance from May 2018 until March 2019, when he was fired. Breja claims he was fired for raising concerns about selling contaminated JUUL pods.
These allegations are detailed in Breja's whistleblower lawsuit, filed on October 29 in the United States District Court for the Northern District of California. The lawsuit does not name the contaminant but mentions the timing of the contamination coinciding with reports of seizures related to JUULing.
Lawsuit documents further accuse JUUL senior management of deliberately using tactics direct from the "Big Tobacco Playbook." Breja claims JUUL wanted to fool regulators and customers with the express intent of turning JUUL users into JUUL addicts.
Speaking with Ars Technica, a JUUL spokesperson denied the legitimacy of these claims, indicating Breja was fired for failing to "demonstrate the leadership qualities needed in his role."
Breja's whistleblower lawsuit adds a new dimension to JUUL's public perception problems. As of October 22, the Centers for Disease Control (CDC) has confirmed 1,604 cases of EVALI (e-cigarette, or vaping, product use associated lung injury).
Though JUUL is one of many e-cigarette makers, their large market share has made them nearly synonymous with e-cigarettes--and tied them squarely to EVALI. As of today, the CDC has yet to trace EVALI to any single vape product or manufacturer.
Only time will tell if Siddhartha Breja's whistleblower lawsuit will shed any light on JUUL's potential role in the EVALI outbreak.
Learn why people are suing JUUL >>>
J&J Baby Powder Recalled for Asbestos Contamination
On October 18, Johnson & Johnson announced a voluntary recall of a single lot of its flagship baby product, Johnson's Baby Powder. The recall came as a result of U.S. Food and Drug Administration (FDA) testing in which sub-trace levels of asbestos were found in a single bottle of J&J baby powder.
Asbestos is a well-known carcinogen capable of causing a rare and incurable form of cancer called mesothelioma.
In response to the recall, CVS Health, Rite Aid and Walmart removed all J&J 22-ounce baby powder products from their shelves. CVS stores went so far as to create a "Do Not Sell" register alert to prevent sales of the contaminated baby powder while associates pulled the remaining stock from store shelves.
Walmart and Rite Aid have taken similar measures. Customers who purchased potentially contaminated baby powder from CVS have also been warned to stop using the product and return it for a refund.
This is not the first time J&J has encountered asbestos-related problems with their talc products.
In late 2018, Reuters published an exposé detailing J&J's knowledge of asbestos risks and the presence of asbestos in their talc products. In response, J&J doubled down, insisting that their products had been asbestos free since at least the 1970s.
The FDA's confirmation of asbestos contamination in J&J baby powder, even at a low level, casts doubt on the transparency of the company's earlier claims on the subject. According to financial documents, J&J currently faces 15,500 lawsuits related to asbestos in their talcum powder products.
Learn more about J&J talcum powder-asbestos lawsuits >>>
Roundup Lawsuits Double Between July and October
Bayer has revealed a substantial jump in the number of plaintiffs suing over Roundup-associated cancer. The company now faces approximately 42,700 glyphosate lawsuits, more than double the quantity they faced in July. Bayer inherited these lawsuits when they acquired Monsanto, Roundup's manufacturer, in 2018.
Bayer Chief Executive Officer, Werner Baumann, emphasized the fact that the quantity of lawsuits "doesn't tell us anything about their merits." Still, analysts have predicted the number of lawsuits may motivate Bayer to settle for an estimated $8 to $12 billion.
As of today, only three Roundup lawsuits have been decided, each ending in a jury verdict in favor of the plaintiff. In total, juries have awarded Roundup plaintiffs more than $2 billion in legal damages, but two of the awards are still in the appeals process.
The next Roundup lawsuit is currently scheduled for February 20, 2020.