Legal Look: Missouri Lawsuit Bill, Roundup Theatrics & Imerys Talc Insurance Tussle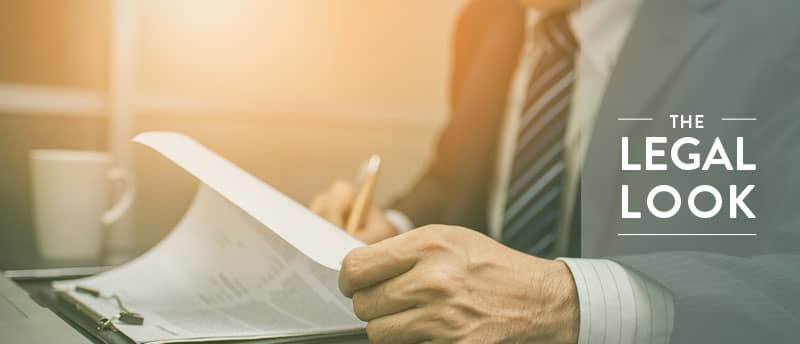 This week, the Legal Look reviews a new Missouri bill that could make it harder for big verdicts in joinedered lawsuits, some lawyer theatrics in Roundup bellwether trials, and a desperate grab for insurance money from defunct talc supplier Imerys Talc.
Missouri GOP and Big Verdicts
In response to last year's $4.69 billion talcum powder verdict awarded to 22 women, the Republican-controlled Missouri State Senate recently passed a bill designed to reduce such large payouts in tort lawsuits. The new bill would put stricter limits on a legal technique known as "joinder," which allows multiple people with similar complaints to combine their cases into a single case. (This is different than a class-action lawsuit, in which everyone who suffered the same injury is covered by a single case with a representative plaintiff.)
Under the proposed law, only people who live in the same county would be allowed to join their personal injury lawsuits into a single case. According to the bill's backers, this would prevent excessively large verdicts from cropping up by keeping the number of plaintiffs on a case low and preventing out-of-state plaintiffs from joining a lawsuit filed in Missouri. The bill will now proceed to the state's House of Representatives, which has an almost 3/4 Republican majority.
The St. Louis County Circuit Court has been under fire in recent years as a court that allowed venue shopping for people from out of state. In 2017, the U.S. Supreme Court ruled in a Plavix lawsuit that state courts do not have jurisdiction over out of state cases, and last year a Missouri appeals court tossed a $55 million talcum powder verdict citing the Plavix case.
Roundup Bellwether Trial Drama
The first of three bellwether trials in federal Monsanto glyphosate weedkiller lawsuits has already seen plenty of drama. Plaintiffs faced a stunning setback last week when U.S. District Judge Vince Chhabria sanctioned attorney Aimee Wagstaff. The judge had previously blocked evidence related to the carcinogenic status of glyphosate and possible corporate influence on that evidence in the United States. Judge Chhabria warned Wagstaff that if she introduced any more inadmissible evidence during her opening statement, he would cut her remarks short.
While sanctioning the opponent's attorney may make Monsanto's attorneys gloat a bit, the company isn't exactly celebrating yet. The Bayer-owned agricultural manufacturer also saw a significant setback their request to throw out a number of lawsuits in the Roundup multidistrict litigation was rejected. Monsanto had claimed that the claims being made in bellwether trials were not backed by reliable science and were preempted by federal laws that protect companies who follow safety regulations from lawsuits. Judge Chhabria disagreed, and the trials can move forward.
Imerys Talc Seeks Insurance Funds
Last month, Imerys Talc America, Inc. - the primary supplier of raw talc to Johnson & Johnson - filed for bankruptcy due to a staggering number of talcum powder lawsuits filed against it (mostly as a co-defendant with J&J). Now, the company is seeking to block two other companies from getting hundreds of millions of dollars in liability insurance money.
The details are somewhat convoluted, but the dispute goes back more 27 years to an agreement with a former affiliated company Cyprus Mines Corp. The money in dispute is related to claims made before 1992, when Imerys Talc (then known as Cyprus Talc) agreed to take on liability for claims against Cyprus Mines.
Beyond the insurance dispute, Chapter 11 bankruptcy protection for Imerys Talc means that J&J will be left as the sole defendant in most talc lawsuits going forward. Verdicts to date have been mixed, with some going to J&J and some going to defendants. It will be interesting to see if Imerys Talc will be required to set up a trust fund as part of its bankruptcy proceedings, similar to the many asbestos trust funds that have been established to pay future claims.