Equifax Lawsuits, Coffee Cancer & Vaginal Mesh Settlements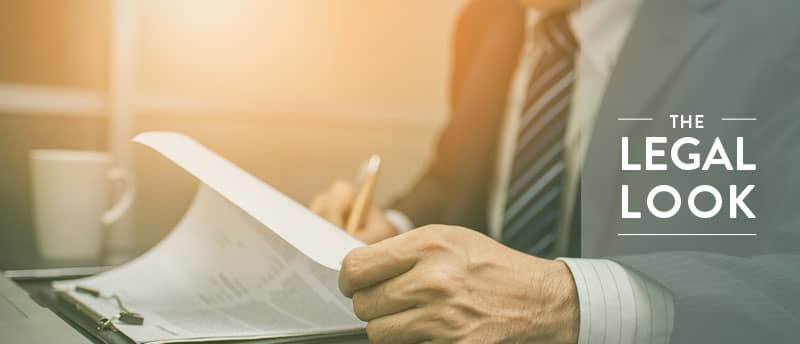 The Equifax data breach continues to make big headlines, but we should not let it overshadow the other threats to consumer health, safety, and legal rights! In this issue of the Legal Look, we have multiple issues with coffee, a hurricane-sparked chemical fire, and more problems with Johnson & Johnson products.
Equifax Lawsuits Expand to Credit Unions
In the wake of the massive Equifax breach earlier this month, dozens of lawsuits were filed by customers concerned over potential identity theft. The breach is estimated to have impacted about 143 million Equifax customers, with personal information including social security and driver's license numbers being hacked.
Now, the first of what may be many lawsuits from a federal credit union has begun. The Washington Post reports, "Madison-based Summit Credit Union says that financial institutions will have to bear the cost of canceling and reissuing credit cards as well as absorbing the cost of any fraudulent charges." In the case of identity theft, it is these financial institutions that shoulder the financial burden. Summit is likely hoping to preemptively protect itself financially via damages payments from Equifax.
Death Wish Coffee Recalled
Death Wish Coffee Co.'s products sport a skull and crossbones, but the fun logo has turned deadly serious in recent days. A tester at a Cornell testing facility last week sent an email to the company, asserting that their Nitro Cold Brew process could allow botulinum spores to grow.
Botulinum spores can cause the serious disease botulism, which causes nerve damage, paralysis and sometimes death. The company voluntarily recalled its nitro cold brew product, the president telling the Chicago Tribune, "I'm not in the business of putting anyone at risk here."
Arkema Chemical Fire
workers were treated for smoke inhalation.
CNBC
The Arkema chemical fire that captured the media's attention after Hurricane Harvey is having lasting effects, according to a new lawsuit. Eighteen first responders and emergency workers claim to have inhaled toxic fumes from a fire started by "volatile organic chemicals."
The chemicals that were supposed to remain cool, but when the plant lost power in the hurricane, they warmed up and began to react. Although Arkema officials set up a 1.5-mile perimeter to keep people away from the fire, 15 workers near the perimeter required on-site care or were taken to a hospital to be treated for smoke inhalation.
Coffee Cancer Trial against Starbucks
Coffee giants including Starbucks, Whole Foods and Trader Joe's are standing trial in California over issues of labeling and cancer. The nonprofit group the Council for Education and Research on Toxics (CERT) filed the lawsuit in 2010, stating that these and other coffee producers were in violation of California's Proposition 65. The law states that companies must clearly label and warn consumers of acrylamide exposure in their products.
Acrylamide is a carcinogenic substance that is present in many baked foods, and is a byproduct of the high temperatures required for roasting coffee beans. CERT is calling for a $2,500 penalty for each day of violation, which they claim began in June 2002. The World Health Organization has not found conclusive evidence that coffee consumption increases cancer risks, and toxicology experts say you would need to consume roughly 100 cups of coffee a day to reach toxic levels.
J&J Pays $57 Million in Mesh Lawsuit
This month, pharmaceutical giant Johnson & Johnson was ordered to pay $57 million to Ella Ebaugh, a patient who had received one of their transvaginal mesh implant devices. Ebaugh now claims the device eroded her urethra, causing incontinence and chronic pain.
This is the fifth verdict in a vaginal mesh lawsuit found in favor of a plaintiff, and the largest win for a victim. Johnson & Johnson continues to stand behind their product. The company plans to appeal the verdict.
FDA Warning: Strychnine In Homeopathic Drugs:
Along with continued warnings about belladonna in homeopathic teething remedies, the FDA is now warning consumers about strychnine in other homeopathic remedies. An enforcement letter was sent to Homeocare Laboratories, Inc. on September 7th, citing that the company had not sufficiently guaranteed the safety of its products.
The FDA also asserts that the company released many of its drug products "without validating your manufacturing process." Strychnine is listed along with several other potentially toxic substances; the letter references the use of strychnine as a rodenticide.