Top Three Things to Know About the 2019 Johnson's Baby Powder Recall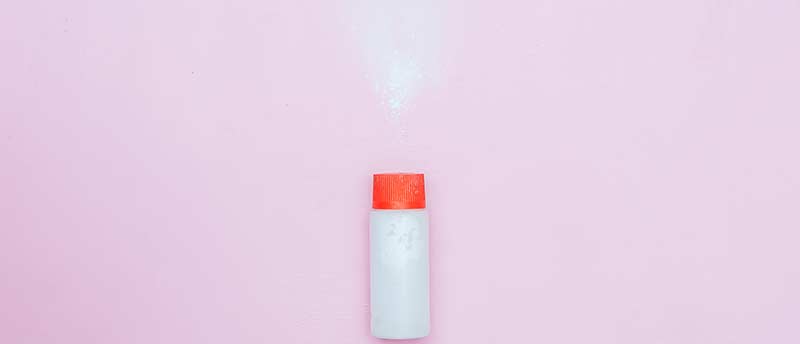 Johnson and Johnson (J&J) spent decades defending the safety of their signature baby powder product, but a recent asbestos contamination scare has raised the issue again.
In mid-October, Johnson and Johnson recalled 33,000 bottles of baby powder after a sample tested positive for asbesto, a known carcinogen. Company officials said they were acting out of "an abundance of caution," despite a number of concerns regarding the validity of the test result.
Given the potential harm associated with asbestos-laced baby powder, we investigated the situation and compiled the most important related information below. These three facts can help consumers understand the forces behind the J&J baby powder recall and how they may need to respond.
1: The Contaminated Baby Powder May Not Have Been Authentic
According to the J&J press release, the contaminated baby powder sample came from a product ordered online. Company officials suggested several ways in which the recalled product lot might not have been contaminated:
The tested sample could have been taken from a bottle with a broken safety seal.
The tested product may have been counterfeited.
The testing sample may not have been taken in a controlled environment, allowing for contamination with asbestos.
J&J chose to recall the entire lot as a precaution, despite their doubts about the test sample's authenticity.
2: New Tests Say J&J Baby Powder Is Asbestos-Free
After the recall announcement, J&J commissioned its own independent testing of the allegedly contaminated lot. In a press release, company officials revealed test results. The results confirmed the recalled lot did not contain asbestos.
Two separate, independent laboratories conducted the product testing. One laboratory reported a single positive test result. Upon further inspection, the company determined that the particular sample had been contaminated by improper handling. When they re-tested the same sample correctly, it was negative for asbestos.
According to both independent laboratories, 15 separate tests confirm the recalled baby powder does not contain asbestos.
3: Parents Can Avoid The Issue By Using Cornstarch-Based Baby Powder
Talc, the main ingredient in Johnson's Baby Powder, occurs naturally, right alongside asbestos. Johnson & Johnson currently source their talcum powder from mineral deposits that do not contain asbestos. That has not always been the case though.
J&J's own internal documents indicate they knew about and allowed asbestos in their baby powder for decades. Still, company officials claim their baby powder is and always has been safe.
Given the contradictory information from J&J -- and recent contamination scare -- consumers may want to steer clear of talcum powder altogether. Consumers can avoid the possibility of asbestos-contaminated baby powder by using cornstarch-based baby powder instead of talcum powder.
Learn how asbestos in talc led thousands of people to sue J&J.