World Cerebral Palsy Day 2019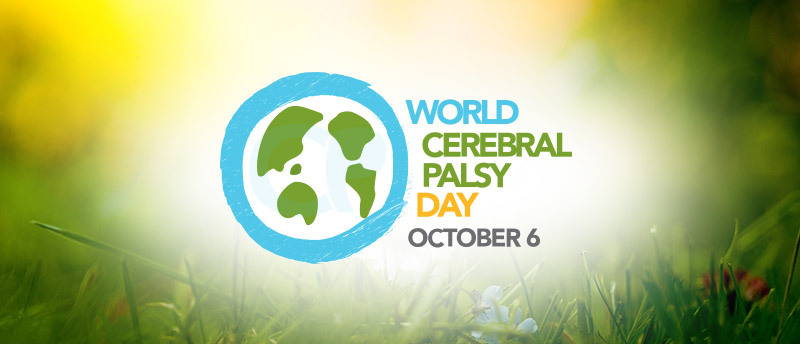 This Sunday, on World Cerebral Palsy Day, buildings and landmarks across the globe will light up green as part of the GoGreen4CP campaign. Organizers of the event hope the unusual green illumination will raise awareness of the 17 million people living with cerebral palsy (CP) and the 350 million people who support them.
What is Cerebral Palsy?
Learn more about the most common childhood disability
Cerebral palsy is the most common motor disability worldwide. It occurs as a result of abnormal brain development or damage to the developing brain. As a result, individuals with CP experience difficulty with muscle control.

A person with CP may experience challenges with walking, hearing, and speaking--sometimes paired with cognitive impairment. But every CP case is unique.
World CP Day Goals
Organizers of World CP Day hope to achieve the following goals with this event:
Celebrate the lives and accomplishments of individuals living with CP and the people and organizations supporting them.
Give individuals with CP a powerful voice to shape their world.
Facilitate global connections between organizations, equipping them to better meet the needs of individuals with CP.
Raise awareness of CP and the issues affecting individuals living with CP to create more inclusive societies.
Nicole Luongo, one of the event organizers, sees ample opportunity for improving the way society views CP. According to Luongo, "Myths spread like wildfire, because many people don't know much about cerebral palsy." She points to adults and children not just surviving, but thriving with CP. She encourages people to wear green this Sunday to help the world focus on what CP truly looks like, rather than any misconceptions borne out of ignorance.
Individuals and organizations can help raise awareness in a number of ways, all of which can be found on World Cerebral Palsy Day's website.
I'd like people to speak to my son and not to me about my son. He deserves to be heard and addressed correctly.
The Mighty
Common Cerebral Palsy Misconceptions
According to Health Direct, CP misconceptions abound, despite advocacy efforts aimed at disproving them. These are some of the most common misconceptions about CP, alongside the truths that dispel them:
Misconception: People with CP are mentally impaired.
Truth: Some individuals with CP do live with mental impairment, but many do not. People with CP graduate from college, earn post-graduate degrees, and hold a wide variety of jobs.
Misconception: People with CP cannot walk.
Truth: Some individuals living with CP do need a wheelchair, but many have no problem walking largely or completely unassisted.
Misconception: Individuals with CP cannot communicate.
Truth: Some individuals with CP do have hearing and speech impairments, and sometimes they occur with mental impairment and communication challenges. However, not all children with CP lose their hearing and speech. Even when hearing is affected, many use sign language or communication boards.
Misconception: CP is contagious.
Truth: CP is not contagious.
Misconception: All CP is the same.
Truth: There are four classes of CP, and each class houses an entire spectrum of symptoms. No two cases of CP are exactly the same.
How To Celebrate World CP Day
As mentioned above, you can wear green this Sunday to help raise awareness about CP. You can also check out any of our previous cerebral palsy coverage by selecting the appropriate link below.
How Does Cerebral Palsy Affect Development? >>>
Cerebral Palsy Interview: Understanding and Embracing the Journey >>>
Cerebral Palsy Interview: Through My Eyes >>>
According to author Brene Brown, all humans are hard-wired to crave a deep sense of love and belonging. We can all do our part to facilitate that sense of belonging, by approaching any individual, whether they have a disability or not, with an open mind and a kind heart.