$1 Billion DePuy Hip Implant Settlement Covers 6,000 Pending Lawsuits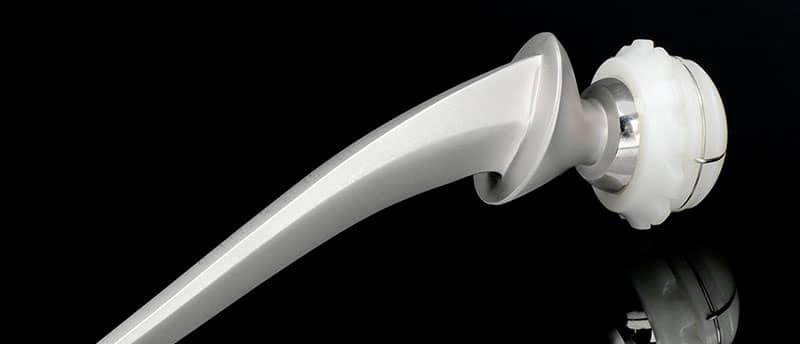 In a DePuy Pinnacle lawsuit update, Johnson & Johnson agreed to settle nearly 6,000 hip replacement cases against their subsidiary DePuy Orthopaedics last month. The roughly $1 billion settlement will be distributed among plaintiffs who had to have their hip implant surgically removed after experiencing severe side effects because of the device. The pinnacle hip settlement amount also includes an earlier agreed-upon settlement of more than $400 million.
Despite the size of this settlement, more than 4,500 lawsuits remain against the device manufacturer specifically attributed to the hip implants. These pending lawsuits include plaintiffs with hip implants not made entirely of metal and plaintiffs who have not yet had their implants surgically removed.
Artificial Hip Device History
In 1998, Johnson & Johnson acquired DePuy Synthes, a device company specializing in hip replacement devices. A lot of DePuy's legal troubles stem from the metal-on-metal hip replacement components that they developed. Shortly after DePuy's Pinnacle hip implants were approved, patients began reporting adverse events to the U.S. Food and Drug Administration (FDA). Patients claimed that the implanted Pinnacle devices caused metal poisoning, allergic reactions, chronic pain, deep-vein thrombosis, tissue death, and other severe injuries.
In 2013, DePuy discontinued sales of the metal-on-metal implants following stricter artificial hip regulations laid down by the FDA. While the defective hip devices were removed from the market, many patients still lived with the implanted devices and continued to suffer from severe side effects. A large number of these DePuy hip replacement patients also required revision surgery to remove the devices and relieve the side effects.
Following the adverse event reports, lawsuits soon followed.
Early Litigations
Since the 1998 acquisition, the company has faced approximately 12,000 lawsuits specifically aimed at the company's hip implants and related components. The majority of these hip replacement lawsuits are centered on the metal-on-metal Pinnacle hip implants.
In 2014, Johnson & Johnson won its first case, however, the company's good fortune did not last. Johnson & Johnson and DePuy Orthopaedics paid hundreds of millions of dollars in damages in several multidistrict litigation cases that favored the plaintiffs. In January, they also paid $120 million to settle claims made by the state attorneys general of 46 different states who argued that marketing for the DePuy Pinnacle hip devices had been deceptive to patients and healthcare providers.
The Future of Hip Replacement Lawsuits
This most recent $1 billion settlement may prove to be the first of many as Johnson & Johnson works through the remaining DePuy hip implant lawsuits case by case. However, Johnson & Johnson are not alone in these hip replacement lawsuits.
Several other medical device manufacturers have been sued because of health complications allegedly caused by their hip replacement devices, including Biomet, Smith & Nephew, Stryker, Wright Medical, and Zimmer. Combined, these companies have accrued nearly 30,000 lawsuits related to their hip replacement components and paid over $3 billion in settlement payouts. Johnson & Johnson may have settled the majority of their hip implant cases, but we have yet to see the last of these hip replacement lawsuits in the United States.