Discontinued FDA Reporting Program Hid Millions of Adverse Events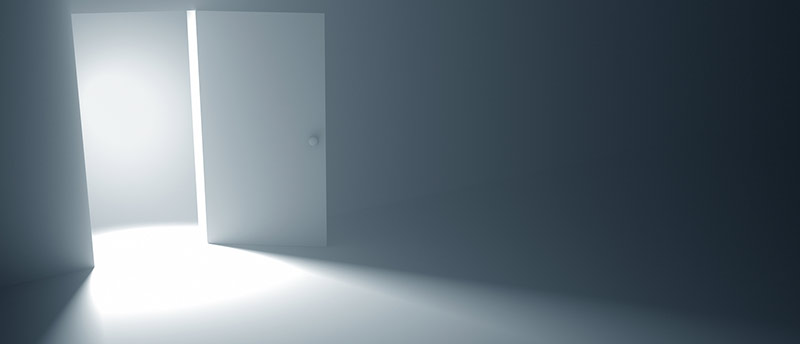 The U.S. Food and Drug Administration (FDA) recently announced the end of a controversial reporting program that allowed private submission of certain medical device adverse events. The program was so clandestine that even a former FDA commissioner was unaware of its existence. Even so, just since 2016 the alternate summary reporting program accepted and held some 1.1 million reports of medical device harm in a private database accessible only to FDA insiders.
As the FDA eliminates the program, the public is just beginning to appreciate the amount of damage it may have caused. Depending on the contents of these reports, manufacturers may end up facing a slew of new medical device lawsuits.
The Loophole of Alternate Summary Reporting
According to federal regulations, medical device manufacturers must report adverse events to the FDA, and those reports become publicly available through the MAUDE database. Since anyone can submit a report, MAUDE may contain multiple reports of the same occurrence, limiting its utility in estimating the true incidence of events. The database nonetheless serves several important purposes, including alerting the public to unexpectedly common issues with problematic devices.
The alternate summary reporting program allowed device manufacturers to apply for and obtain exemptions to these mandatory reporting requirements. The exemptions still required submission of device problems to the FDA, but in a private database to which the public had no access.
According to FDA spokespeople, the quietly created program "allowed the FDA to more efficiently review adverse events" without sacrificing the quality of reports. Unfortunately, the program seems to have done the opposite. In the case of just one exempted device, the public MAUDE database made surgical staplers seem both safe and unproblematic. But in the first 28 months of their reporting exemption, stapler manufacturers filed more than 5,100 private reports of device malfunctions, some of which were life-threatening.
Exemptions Hid Problematic Devices
The FDA initially created the program to cut down on redundant paperwork and simplify the device surveillance process. Instead of sending individual malfunction or harm reports, manufacturers periodically submitted a spreadsheet summary of reports, effectively eliminating thousands of pages of paperwork.
Alternate reporting was supposed to be reserved for device issues that were "well-known and well-documented with the FDA." As such, the program, including report collection within a private database, should not have posed any risk to public health. Unfortunately, some device manufacturers seem to have used the program as a convenient way to hide malfunctions and harm from the public.
In the case of surgical staplers, their popularity and frequency of use made them a good candidate for alternate reporting. Malfunction and harm summaries would cut down on the volume of paperwork generated by a device used multiple times in thousands of surgeries daily. Under their exemption, fewer than 100 stapler injuries were reported publicly per year. After the exemption was revoked, one stapler manufacturer alone reported 11,000 staple injuries in a single year.
Multiple Devices Benefited from Alternate Reporting
Though the alternate summary reporting program is coming to a close, the FDA has several other alternate programs, some of which remain active. Between all of these programs, recent investigations have revealed a number of devices whose dangers were obscured by reporting loopholes.
Devices With Private Injury Reports
Sources: Breastcancer.org and Kaiser Health News
Device
Problems
# Reports
Surgical Staplers and Staples
Misfire or Failure Leading to Bleeding, Death
5,100+
Pelvic Mesh
Device Erosion, Chronic Pain, Failure, Re-operation
12,000+
Textured Breast Implants
Anaplastic Large-Cell Lymphoma
Undisclosed
Pacemaker Leads
Fracture, Inappropriate Patient Shocks, Death
50,000+
Surgical Robots
Injury
1,400+
Heart Valves
Death
1,800+
Mitral Valve Clips
Injury, Death
1,000+
Lack of FDA Transparency Endangers Patients
Perhaps the most troubling aspect of these reporting alternatives is the way they enable misrepresentation of device safety to the public and the FDA. In one case, the FDA's own officials briefed a gynecological device advisory panel on just 476 publicly reported pelvic mesh malfunctions at a time when the private database held nearly 12,000 reports of device-related injury and harm.
One FDA official claimed that the 12,000 private reports contained insufficient detail to provide meaningful device safety information. But medical device safety consultants have indicated the existence of such reports could have materially affected their device assessments and recommendations. Some physicians have even accused the FDA of contributing to the under-reporting of device malfunctions, effectively compromising the agency's role as a supplier of trustworthy device safety information.
Ending the alternate summary reporting program and releasing its 22 years worth of reports is a step in the right direction. But according to many physicians and device safety experts, the FDA will need to dramatically increase transparency of all reporting exemptions, internally and externally, if they are to effectively protect public health and provide reliable device safety information.