Fourth Probable Carcinogen Found in Valsartan Medication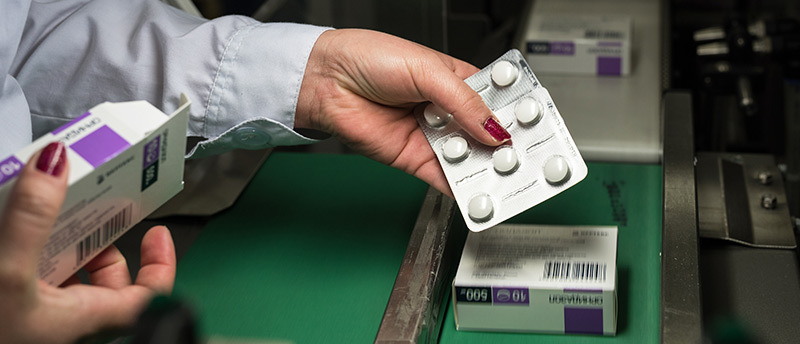 Last week brought a shocking new discovery to the year-long saga of generic blood pressure medication recalls. The online pharmaceutical retailer Valisure reportedly found a fourth probable carcinogenic impurity within several valsartan medications that it tested. Valisure notified the U.S. Food and Drug Administration (FDA) of their findings, and the company has asked the FDA to issue a recall of the contaminated drugs and reconsider the agency's position on safe intake levels of the chemical impurity. Valisure's findings may lead to a greater number of valsartan lawsuits filed on behalf of harmed patients.
The announcement of Valisure's discovery also comes just days after Teva Pharmaceuticals expanded an earlier recall of losartan potassium blood pressure tablets.
Is a valsartan lawsuit right for you?
See if you are eligible for compensation
Why Was Valsartan Recalled?
The initial recall of generic blood pressure and heart medications began in July of 2018 when the FDA, along with the governing health and safety agencies of 22 different countries, recalled generic valsartan tablets contaminated with the probable human carcinogen N-nitrosodimethylamine (NDMA).
Since July, more than 20 additional recalls or recall expansions of blood pressure medications or angiotensin II receptor blockers (ARBs) have been announced, and nearly 15 pharmaceutical companies and supply manufacturers have been affected. In this time, two more potential cancer-causing impurities were found, and two other ARBs were included in the recalls: losartan and irbesartan.
Fourth Carcinogen Found
The most recent contaminant found by Valisure is known as N,N-Dimethylformamide (DMF). The first three impurities found in recalled medications were thought to be the result of changes in the suppliers manufacturing process, that require certain solvents. However, DMF is a solvent used in many manufacturing capacities. While several of the manufacturers named by Valisure's findings deny using DMF in their own processing, their suppliers may not hold such standards.
In 2018, the World Health Organization (WHO) and the International Agency for Research on Cancer (IARC) classified DMF as a probable human carcinogen. Valisure has submitted a citizen petition requesting that the FDA reevaluate their approved intake levels of DMF which were last revised in 2017, considering the more recent reclassification by the WHO and the IARC. The FDA's current daily exposure limit of DMF is 8.8 million nanograms. In their petition, Valisure is suggesting a new limit of fewer than 1,000 nanograms.
Valisure's petition is especially significant because DMF was found in both recalled and non-recalled valsartan medications. Many of the valsartan drugs deemed safe by the FDA and used as alternatives to the recalled drugs by doctors and healthcare professionals may be tainted with this fourth impurity and not so safe after all. With drug shortages already affecting patients taking ARBs, this latest news could put even more of a strain on the country's prescription drug industry and the FDA's ability to protect consumers.
How Do I Know If My Valsartan Has Been Recalled?
The findings from Valisure are still being reviewed by the FDA so no recalls have been issued following the report yet. Though Valisure has stopped selling the medications with high levels of the solvent. However, should the FDA or individual drug manufacturers decide to recall valsartan drugs with high levels of DMF, the FDA will include the recalled drug information on their online valsartan recall list. Consumers and patients can use this list to cross check the company names, National Drug Codes (NDC), lot numbers, and expiration dates with their prescription drug label to verify whether or not their medication was recalled. Generally, only some batches of a drug will be implicated in a recall, so double checking with the FDA's list can help patients and consumers avoid needless worry.
What Do I Do if My Valsartan Is Recalled?
High blood pressure is a serious health condition that can be fatal if not treated properly. If you or your loved one determine that you are taking a recalled ARB, do not stop taking the medication until you have a replacement prescription medication in hand. Stopping the drug without any alternative could endanger your life more than the contaminated medication.
Valsartan Legal Updates
Following the many recalls and exposes scrutinizing foreign drug imports this year, consumers are seeking legal justice against the negligence and misconduct they face regularly in the pharmaceutical industry. Bloomberg reports that two class-action complaints have been filed pertaining to the contaminated blood pressure medications. One class-action complaint was filed against the Chinese drug supplier Zhejiang Huahai for their actions to conceal evidence and market harmful drugs below U.S standards. The second complaint was filed on behalf of patients who took contaminated, recalled valsartan medications.
More valsartan lawsuits and other ARB lawsuits may be filed in the coming months as a growing number of patients are affected by the contaminated drugs and recalls.
Could Legal Action Be Right For You?
Valsartan Lawsuits