Fox Talcum Powder Verdict Overturned by Missouri Appeals Court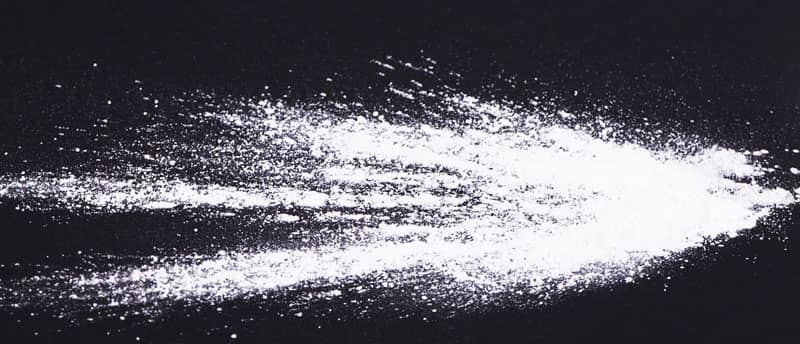 The first talcum powder lawsuit resulting in damages was overturned on Tuesday October 17, 2017. Johnson & Johnson successfully argued that the verdict should be tossed out because the court didn't have jurisdiction according to a previous ruling.
Jacqueline Fox was the named plaintiff in a class action lawsuit against Johnson & Johnson for its talcum powder products. She alleged that her consistent use of the powder for many years caused her ovarian cancer, because the powder contains talc.
The issue of talc and ovarian cancer is highly contended both in courts and scientific studies, but several have shown a link between talc usage near the genital area, and the development of cysts that increase the likelihood of cancer.
In Fox's case, the jury was confident that her ovarian cancer was connected with her baby powder usage. Consequently, they also agreed that Johnson & Johnson had failed to make the risks of their products known to consumers like Fox, and ordered the corporation to pay $72 million in total damages.
Read More About the Fox Trial
Learn More
The Appeals Verdict
Fox and the other plaintiffs she represented used a court in Missouri for their trial. Missouri courts are popularly thought of as "plaintiff-friendly," making them ideal for lawyers trying these cases. Of course, from the other side of the issue, corporations see this as "forum shopping," giving plaintiffs an unfair, and in their eyes, illegal advantage. In response to a Supreme Court verdict in June in favor of Bristol-Myers Squibb, manufacturer of the drug Plavix, Johnson & Johnson and many other companies appealed their cases, citing issues of jurisdiction.
In Fox's case, she was joined by 64 other plaintiffs, only two of whom lived in Missouri. As with the Plavix case, this resulted in a lack of general jurisdiction. Johnson & Johnson, which is headquartered in New Jersey, argued that the case also fell short of specific jurisdiction - despite the fact that the company does package and distribute some products through a Missouri affiliate. The jury agreed, dismissing the previous verdict and damages required of Johnson & Johnson.
The Reference Case
The Bristol-Myers Squibb (BMS) case occurred in June. It may have surrounded the drug Plavix, but it was a landmark verdict because of its ruling on class action lawsuits in general. The suit against BMS was filed in California but involved 575 out-of-state plaintiffs, bringing the jurisdiction of the court into question.
Because none of these plaintiffs didn't live in CA, and the corporation was not headquartered there, the court held no general jurisdiction over the case. Similarly, because these plaintiffs were not prescribed, nor received prescriptions from CA physicians, and because BMS did not specifically target the state in marketing or production, specific jurisdiction was also absent.
The resulting verdict dismissed the case. Because the class of plaintiffs had failed to establish a jurisdiction that justified using a CA court, they were unable to proceed against the pharmaceutical company. This set a precedent for other class actions, which underlines what is necessary to establish a class.
Get the Facts
Get a Free Talc & Ovarian Cancer Guide
Why It Matters
Jurisdiction is important when it comes to creating a class and choosing a forum. In this respect, Johnson & Johnson may well be justified in its appeal. Further, we should expect that Johnson & Johnson will continue on this path, pushing for appeals in other cases that were closed before the BMS verdict.
However, it is incredibly important to note that this appeal had nothing to do with the arguments regarding the evidence of talcum powder's role in causing ovarian cancer. The Fox jury did not consider jurisdiction, but rather a woman's illness and subsequent death as it related to her baby powder usage. The jury found the evidence highly compelling and ruled that the talcum powder had been responsible for her cancer, and furthermore, that Johnson & Johnson had failed to warn her as a consumer.
This appeal does not discount that evidence or the jury's ruling in that regard. Many people might see the headlines and think that the link between ovarian cancer and talc has been disproven, or that Ms. Fox's use of the baby powder wasn't dangerous at all. But regarding this case, that is not true.