Big Pharma Stocks Fall as Large Verdicts Rise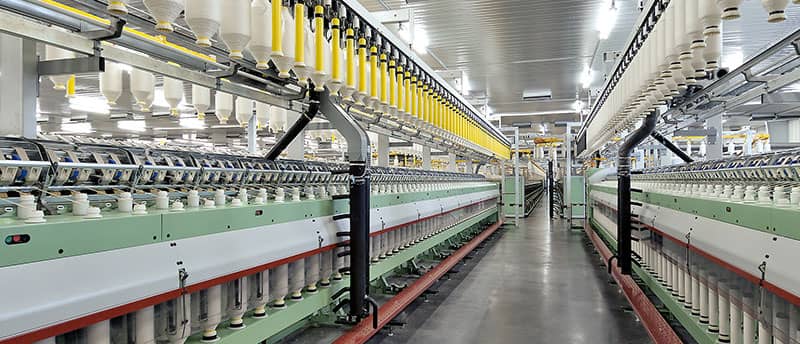 Publicly traded companies are beholden to their shareholders. As such, when the share price of stocks start to fall, executives at those companies need to provide suitable answers as to why - along with proposed remedies for stopping (or better yet, reversing) the fall. Failing to provide adequate responses to either of those things could see top executives finding themselves out of a job.
For big pharmaceutical companies like Johnson & Johnson and Bayer, the explanations for recent falls in share price are somewhat straightforward. Massive jury awards, ranging from a few million dollars to more than $2 billion in a recent Roundup lawsuit verdict, have caused market analysts and investors to grow increasingly worried about the companies' future profitability. Almost daily news articles about lawsuits tied to prescription drugs, medical devices and consumer products manufactured and distributed by these companies has led to a sort of fatigue, driving stock prices down.
Johnson & Johnson
On May 31, J&J was ordered by a Manhattan jury to pay $300 million to a woman who claimed her rare mesothelioma cancer had been caused by asbestos particles contaminating the company's talcum powder. On the same day, the company's stock (JNJ) closed at the lowest price in five months. Two days before, the company's stock dropped by 4% when a major trial brought by the Oklahoma Attorney General's office began in that state.
It may not be fair to blame the drop entirely on one verdict or trial. Throughout the month of May, the entire stock market was in decline, and it has been on the rebound since it reopened on June 3. As with most stocks, JNJ generally follows where the market leads. But when looking at the details, there are plenty of hints that the company's stock performance could have been much better than it was.
And we don't even need to look too far back to see evidence. In mid-December, Johnson & Johnson's stock fell off a cliff after Reuters published an investigative piece alleging that the consumer products company had covered up known asbestos contamination in its talcum powder products for decades. Prior to that article, J&J's share price had been up about 6% for the year. It dropped 9.5% on December 14, when the Reuters article was published. A few days later, on December 19, the company received another blow when a judge refused to overturn a $4.7 billion talcum powder verdict. While the ensuing drop was not as momentous, it still ended another 2% lower than the previous day's close.
Losing almost 10% of its stock price on the doorstep of what was to become the longest-running federal government shutdown in history did not help the company. While J&J's share price is up for the year, it has lagged the market significantly. According to financial publisher Barrons, as of the end of last week, J&J's stock price had risen by just under 10% while the S&P 500 was up nearly 15%.
In the interim, the company has continued to accumulate other unfavorable verdicts and settlements. In May, J&J settled 6,000 DePuy Pinnacle hip implant lawsuits for $1 billion - but there are still more than 4,500 outstanding hip replacement lawsuits. A month earlier, it settled three asbestos-contaminated talcum powder lawsuits in a somewhat surprising move, considering the company's continued insistence that its talc products are completely safe and never contained asbestos.
Bayer
While Johnson & Johnson has at least managed to claw back some of its losses, Bayer's stock has been in steady decline since last summer - around the time it acquired Monsanto in early June 2018. The biggest culprits in the stock price's demise are the thousands of Roundup lawsuits the agricultural and pharmaceutical company is currently facing.
The timeline of Roundup verdicts would read almost like a bloopers reel for Bayer stocks, were it not for the deadly serious nature of the non-Hodgkin's lymphoma diagnoses at the heart of the lawsuits.
Surprisingly, the verdict on May 13 that awarded more than $2 billion to Alva and Alberta Pilliod did not send Bayer's stock into another freefall. However, since then, the share price has continued to dwindle, even as the overall market has picked up steam in June. As noted above, the S&P 500 is up more than 15% since the beginning of the year; by contrast, Bayer is down more than 15% year-to-date, a significant portion of that drop having occurred after the March verdict.
While Bayer has had some success in getting the first early verdict trimmed from $289 million to $79 million, there are still a lot of unknowns when it comes to how the lawsuits will play out. Bayer insists its Roundup weedkiller products are safe, but whether juries (and appeals court judges) start to believe them is a different matter altogether.
Roundup isn't the only product at the center of thousands of lawsuits against Bayer. Last year, the company took their Essure birth control device off the market ahead of anticipated pressure from a Netflix documentary. As of the latest financial reports, the German medical device manufacturer was facing more than 31,000 lawsuits tied to the defective tubal ligation implant.
And then there's Xarelto, the blood thinner that had no antidote until last fall, causing thousands of patients to suffer from severe bleeding and death. Co-developed and marketed by both Bayer and Johnson & Johnson, Xarelto lawsuits peaked at more than 25,000. This past March, the companies announced a joint settlement totaling $775 million.
How Much Further Can They Drop?
When it comes to stock prices, there are a lot of factors. A few million dollars here and there doesn't affect the share price too much, but when the verdicts keep coming one after another, even small totals add up. And when some of those verdicts reach into the billions of dollars, investors start to get worried.
However, from an investment perspective, the problem with verdicts has less to do with the amount than with the certainty. One of the reasons why we tend to see fewer stock price swings with settlements is that they provide a sure way for the company to compensate those who were hurt by its products and a limit on the total cost. Verdicts, on the other hand, lead to a lot of insecurity, with questions like: Will this set a precedent for future cases, and how many more cases will there be?
It's understandable why companies choose to fight lawsuits at the start, even if we would like them to just own up to their mistakes and help the people they hurt right away. But when lawsuits drag on and the damages start to pile up, investors may put pressure on the companies to settle outstanding claims sooner rather than later.
Settlements also often help plaintiffs, many of whom are reeling from health problems stemming from severe side effects, as well as the financial burden of unexpected medical costs. Settling can give them access to much needed funds sooner than going to trial, which can take years. While a settlement might not generate as much money as a verdict in some cases, it also does not carry the risk of being later reduced or overturned on appeal.