Legal Look: Johnson & Johnson's Talc Win, $7.7 M Hip Implant Verdict, More Vaping Health Risks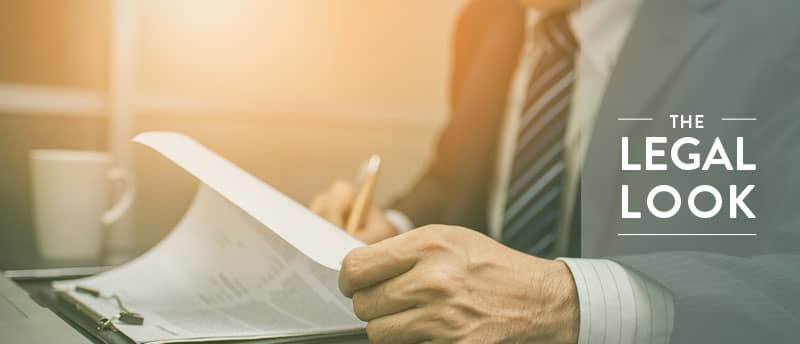 This week's Legal Look covers Johnson & Johnson's legal win regarding their talcum powder litigation, a legal loss surrounding Zimmer hip implants, and the latest health threat attributed to vaping.
Johnson & Johnson Wins Asbestos-Contamination Case
In a recent talcum powder trial, a Kentucky jury found in favor of the defendants, Johnson & Johnson and Colgate-Palmolive Co. The plaintiffs claim Donna Ann Hayes' mesothelioma cancer diagnosis and death were caused by her frequent use of talc-based products contaminated with asbestos, which were sold by both companies.
This win couldn't come at a better time for Johnson & Johnson, as the company lost several major cases prior to this verdict. In June, a jury awarded $325 million to a woman who filed a similar asbestos-contaminated talcum powder lawsuit. This loss occurred shortly after the company settled four similar lawsuits earlier this year. The rulings of more than 15,000 pending talc-based lawsuits will decide whether or not Johnson & Johnson's winning streak continues.
Diagnosed with mesothelioma?
Get a free mesothelioma case review today
Zimmer's $7.7 Million Hip Implant Verdict
A California jury awarded $7.68 million to a man who had to endure two additional surgeries after receiving a Zimmer Inc. hip implant. This latest award is a result of a retrial.
Gary Kline initially won an award of $9.2 million. However, an appeals court granted Zimmer a retrial due to claims that Kline's attorney misrepresented several facts in the case. Although the award was reduced in this retrial, the new jury still sided with Gary Kline. Zimmer is considering appealing this second verdict.
More Vape Hazards Coming to Light
A recent story out of Wisconsin questions the safety of vaping. Eight teens were reportedly hospitalized for severe lung damage. The eight cases have not been connected to a specific vaping product or manufacturer. However, these hospitalizations highlight the need for further research surrounding the health implications and safety of vaping liquids. An uptick in serious hospitalizations of this kind may also lead to a greater number of e-cigarette lawsuits.
The e-cigarette health risks that threaten teens