Why Are Hip Replacements So Common?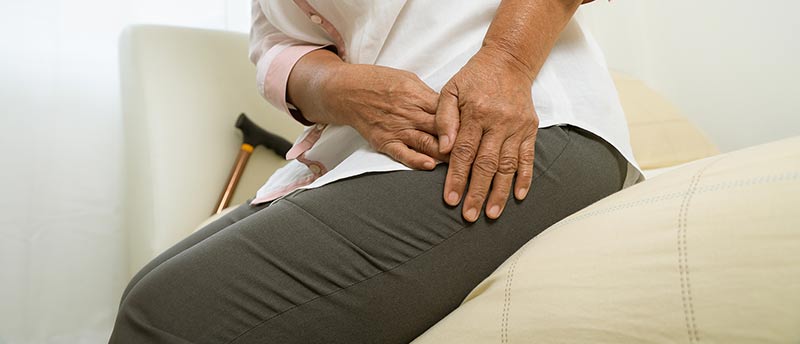 More than 450,000 total hip replacements (THRs) occur in the United States each year. THR is a complex, invasive surgical procedure that doctors have been steadily improving since the 1800s. In fact, experts consider THR to be one of today's most successful orthopedic interventions. But, why do so many people end up needing new hips in the first place? We explain the three driving forces behind THR numbers below.
Despite technological improvements, some hip replacements still malfunction. In fact, thousands of people have sued after their THRs failed.
The Population Is Aging
Studies say the United States population is at its slowest growth rate since the 1930s. People are also living longer. The average life expectancy has shifted from 74.89 years in 1990 to 78.81 years in 2020.
These two facts together mean the older portion of the population is expanding. Experts project the number of Americans ages 65 and older will reach 80 million by the year 2040. That is almost double the current number of Americans in that age bracket.
Many of the conditions leading to THR become more common as people age. Thus, the aging population comes with increased demand for hip replacements.
Conditions Leading to Total Hip Replacement
Osteoarthritis
The build-up of normal wear and tear on joints, commonly known as arthritis.
Rheumatoid Arthritis
A version of arthritis caused by the immune system attacking tissue inside joints.
Osteonecrosis
Joint damage caused by poor blood supply that can cause bones and joints to collapse.
Younger People Are Getting Joint Replacements
Hip replacements can wear out over time. So, the younger people are upon their first THR, the more likely they are to require a second THR. The average age of patients receiving their first THR was 66.3 years in the year 2000. By 2014, that age had dropped significantly to 64.9 years.
This decline in age for individuals receiving their first THR translates to a higher number of THRs overall.
The Benefits of Total Hip Replacement Have Expanded
THR technology has been continuously improving for over a century. As technology has improved, so too have the outcomes of THR. According to a recent study, elderly patients with THRs have a 46% lower chance of falling than those without THRs. This may pose a compelling reason for many patients to seek THR, as falls can be life-threatening for individuals over the age of 65.
THR may also lead to improved life expectancy. A recent study examined the effects of THR on life expectancy in 132,000 patients. At five-year follow-up, patients with hip replacements had 3% better survival than those without. Overall, researchers concluded patients who undergo THR tend to outlive those who do not.
Thus, hip replacement provides substantial benefits for an aging population, including:
Increased mobility
Improved quality of life
Decreased risk of falling
Increased life expectancy
Experts predict demand for both hip and knee replacements will continue increasing in the years to come.