Bayer Lawsuits Consumers Should Know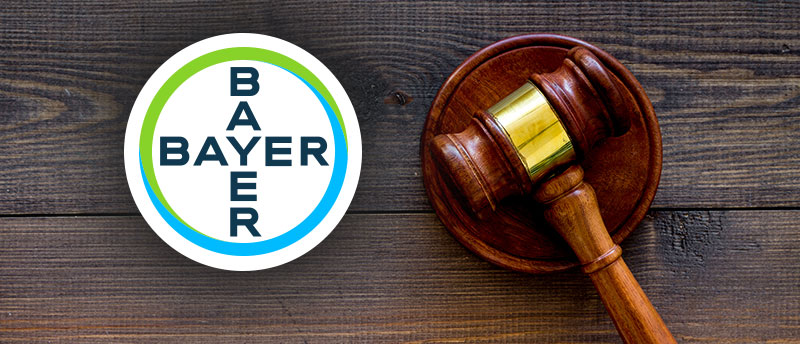 Most people know Bayer Corporation as the developer of commercial grade aspirin, but the pharmaceutical giant does a lot more than produce one of the world's oldest pain relievers. Technically, they operate in the medical device, prescription drug, consumer health, crop science, and animal health sectors. In fact, Bayer Corporation acquired agricultural monolith Monsanto last year, a move that added another mountain to their growing range of legal troubles.
According to their most recent quarterly report, Bayer currently faces almost 45,000 lawsuits from consumers alleging their medical devices or pharmaceuticals caused severe side effects. Many consumers know at least one person affected by the products at the heart of these lawsuits, making it important to understand the facts. We've provided an overview of Bayer's most consequential legal battles in an effort to give consumers the information they need to make informed decisions regarding these products and their associated safety concerns.
Bayer's Essure Birth Control Device
The Product: Conceptus Inc. developed the Essure permanent birth control device as a non-incisional alternative to traditional tubal ligation. By skipping the cutting, burning, and general anesthesia required for the older procedure, Essure was supposed to provide an added measure of safety and convenience without sacrificing efficacy. The device was approved for clinical use in the United States in 2002 and sold there for eleven years before Conceptus was acquired by Bayer Corporation.
In 2013, a rising tide of patient-reported adverse events began surfacing, causing the FDA to increase scrutiny on the device. It wasn't until years later in 2016 that the FDA required Bayer to conduct additional studies on adverse events and safety of the device, followed quickly by the addition of a black box warning and required patient-physician decision checklist. The FDA restricted the sale of the device after receiving more than 26,700 complaints about the device, and Bayer announced it would voluntarily pull Essure from the US market at the end of 2018 due to declining sales.
The Claims: Essure lawsuit plaintiffs claim the device manufacturer failed to warn them of severe side effects, may have failed to complete adequate pre-clinical safety testing, and promoted irresponsible use of an unsafe medical device. As a result, Essure patients suffered through device breakage and migration, perforation of the uterus and other organs, unwanted pregnancy, fetal death, forced hysterectomy, autoimmune disorders, hair loss, and substantial pain and suffering.
Eligibility: Women who suffered from autoimmune disorders, organ perforation, forced hysterectomy, or any of the other side effects listed above after receiving an Essure birth control implant may be eligible to file an Essure lawsuit against Bayer Corporation to help cover the costs of medical treatment.
Read More About Essure Lawsuits
Bayer's Mirena Long-Term Contraceptive Device
The Product: The Mirena intrauterine device is a levonorgestrel releasing, long-term contraceptive originally cleared by the FDA in December 2000. Bayer claimed it provided safe, dependable contraception for a period of five years, after which the device could simply be replaced for continued pregnancy prevention. The original device labeling warned of possible side effects like ectopic pregnancy, pelvic inflammatory disease, and device embedment, perforation, or expulsion. Mirena IUDs were marketed to women desiring long-term contraception who already had at least one child.
The Claims: Mirena lawsuits center around one or both of the following adverse events:
Pseudotumor cerebri (PTC), also known as idiopathic intracranial hypertension (IIH)
Device migration and perforation
PTC occurs when cerebrospinal fluid builds up in the brain, causing increased pressure on brain tissue and downstream effects like vision, balance, and memory problems. These symptoms can seem like those of a brain tumor, or a pseudotumor. A 2015 study demonstrated that Mirena users were more likely to develop PTC than users of other forms of birth control.
Mirena device migration and perforation occur when the contraceptive somehow pierces and travels through the uterine wall, eventually embedding in a different location. Patients must then undergo a surgical procedure to remove the migrated device.
Bayer announced a $12.2 million settlement resolving thousands of lawsuits related to device migration and perforation but still has hundreds more pending, including those involving PTC.
Eligibility: Any woman who experienced perforation of the uterus or other organ, device migration and/or embedment, pseudotumor cerebri, idiopathic intracranial hypertension, unintended pregnancy, ectopic pregnancy, or any other pregnancy complication while using a Mirena IUD may be eligible to file a lawsuit.
We are not accepting Mirena cases at this time.
Read More About Mirena Lawsuits
Bayer's Xarelto Oral Anticoagulant
The Product: Xarelto is an anticoagulant developed by Johnson & Johnson and distributed by Bayer Corporation's sales arm. It achieves full blood-thinning efficacy within 2-3 hours of administration and takes 24 - 48 hours to clear a patient's system after stopping the drug. J&J failed to produce an antidote for Xarelto, leaving many patients with few options to manage extreme, nearly untreatable bleeding events. The Institute for Safe Medication Practices named Xarelto among the most dangerous drugs available today due to its lack of an antidote.
The Claims: Most Xarelto lawsuits claim the drug caused severe, life-threatening bleeding, and in some cases death as a result of extreme blood loss. Plaintiffs contend that Bayer Corporation and J&J failed to adequately educate patients on the severity of risks, effectively preventing them from choosing safer anticoagulants like warfarin. Bayer has been served more than 24,000 lawsuits related to Xarelto, but several early verdicts have chosen in favor of Bayer. J&J have not fared as well in their Xarelto suits.
Eligibility: Anyone who suffered a severe bleeding event while using prescription Xarelto may be eligible to file a lawsuit against Bayer Corporation or J&J to cover the cost of any expenses related to treatment of the bleeding event. Additionally, surviving family members of individuals who died as a result of blood loss while taking Xarelto may file on behalf of their loved one.
We are not accepting Xarelto cases at this time.
Read More About Xarelto Lawsuits
Bayer's Monsanto Roundup Weed Killer
The Product: A Monsanto chemist discovered the herbicidal quality of glyphosate in 1970, and that compound grew into the weed killer commonly known as Roundup. Plants, weeds or otherwise, absorb glyphosate through leaves and foliage where it then inhibits an enzyme necessary for their survival. Without the functional enzyme, plants affected by glyphosate die. Roundup could not have achieved such widespread use without Monsanto's creation of glyphosate-resistant (Roundup Ready) crops. The agricultural industry found incredible cost savings in crops they could protect by blanketing with Roundup, ensuring their money-making product survived while its competitors (weeds) did not. Glyphosate has been the most commonly used herbicide in the United States agricultural sector for at least the last 13 years, which may be cause for concern. Multiple studies have shown a link between glyphosate exposure and increased incidence of non-Hodgkin's lymphoma, and several health and professional organizations have classified glyphosate as harmful to human health at certain exposure levels.
The Claims: Roundup lawsuit plaintiffs claim their diagnoses of non-Hodgkin's lymphoma, b-cell lymphoma, leukemia, and other forms of cancer resulted from glyphosate exposure. Though some studies have tied glyphosate exposure to some of these conditions, others have not found the same link. This may be in part due to Monsanto ghostwriting several of the studies indicating the safety of Roundup. The company denies participating in the creation of these manuscripts, despite internal emails indicating otherwise.
Eligibility: Any person who received a diagnosis of non-Hodgkin's lymphoma, b-cell lymphoma, or another type of cancer after exposure to Roundup weed killer may be eligible to file a lawsuit. You may also be eligible to file a wrongful death suit against Bayer if a loved one passed away as a result of glyphosate-associated cancer.
We are not accepting Roundup cases at this time.
Read More About Roundup Lawsuits