Legal Look: J&J Asbestos Loss, 400 NY Priest Abuse Cases, Contaminated Heartburn Drug, Roundup Ban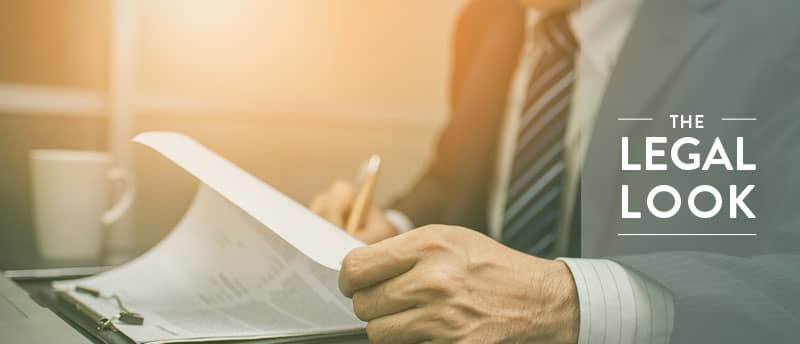 This edition of Legal Look features Johnson & Johnson's latest court loss in a talc-related mesothelioma trial, an update on the NY Child Victims Act, a recent drug contamination, and further scrutiny of Bayer and Monsanto's Roundup weed killer.
Johnson & Johnson Loses Asbestos Trial
Last Wednesday, a New Jersey state court jury awarded $37.3 million in compensatory damages to four plaintiffs in the first consolidated talc-related mesothelioma trial against Johnson & Johnson. The plaintiffs claim Johnson & Johnson's baby powder products were contaminated with asbestos and subsequently contributed to the plaintiffs' mesothelioma diagnoses.
Prior to the jury's verdict, the presiding judge struck the closing arguments of Johnson & Johnson's legal team for making derogatory remarks about the plaintiffs' attorneys. The company plans to appeal the jury's decision. In the meantime, a trial to determine punitive damages will be scheduled later this year. Johnson & Johnson currently faces 15,500 talc-related lawsuits.
Diagnosed with mesothelioma?
Talk to our lawyers about your legal options today
Lawsuits Filed Under NY Child Victims Act Grow
In August, a major provision of the Child Victims Act--the one-year "look back" window--began in New York State. This provision granted victims of childhood sexual assault one year to file a civil claim against their abusers, regardless of when the assault occurred. Victims filing within the "look back" window were previously unable to submit a legal claim because of the state's previous statute of limitations on childhood abuse cases.
In the first month of the year-long "look back" window, more than 500 lawsuits have been filed under New York's Child Victims Act. More than 400 of these lawsuits target the Catholic Church. The Boy Scouts of America follow the Catholic Church with the second-highest number of cases--more than 30--filed against the group.
New York is one of several states that enacted a "look back" window for victims of sexual assault. If you were a victim of sexual abuse by a clergy member, our lawyers can help you understand your legal rights and determine if legal action can benefit you. Submit a free online case review or confidentially call our legal partners at 1-866-371-8506 today.
Cancer-causing Substance Found in Heartburn Drug
In the last year, the U.S. Food and Drug Administration (FDA) announced numerous recalls of generic blood pressure medications, such as generic valsartan, contaminated with probable carcinogenic impurities. Last week, the FDA found low levels of N-nitrosodimethylamine (NDMA)--the first contaminant discovered in generic valsartan medications-- in some versions of the common heartburn medication Zantac (ranitidine).
Diagnosed with cancer after taking Zantac?
A lawsuit may help - learn more here
The amount of NDMA found in the heartburn drugs is relatively low, so no recall has been issued at this time. However, the FDA is further investigating the risk the contaminant may pose to patients. On Wednesday, Novartis AG announced a halt in distributions of the drug while investigations continue. Meanwhile, the FDA urges patients and healthcare professionals to report any adverse events caused by ranitidine to the agency's MedWatch Program.
April 2020 Update: All Zantac and ranitidine medications have been recalled from the U.S. market.
Did you receive a cancer diagnosis while taking valsartan?
Claim a free case review today
Bayer Faces German Ban
Since the purchase of agrochemical company Monsanto, Bayer has been at the center of lawsuits, controversies and stock losses, thanks to its newly acquired product, Roundup weed killer. Earlier this month, Bayer took another hit when Germany--home to Bayer's global headquarters--announced that it would phase out glyphosate weed killers, including Roundup, by 2023. Germany joins several other European countries scrutinizing the safety of the weed killer. Although several U.S. cities, counties and school districts have banned glyphosate, the U.S. Environmental Protection Agency (EPA) maintains the weed-killing chemical does not cause cancer.