Legal Look: Bayer's Legal Addition, FDA Approves "Pink Viagra" & Million Dollar Awards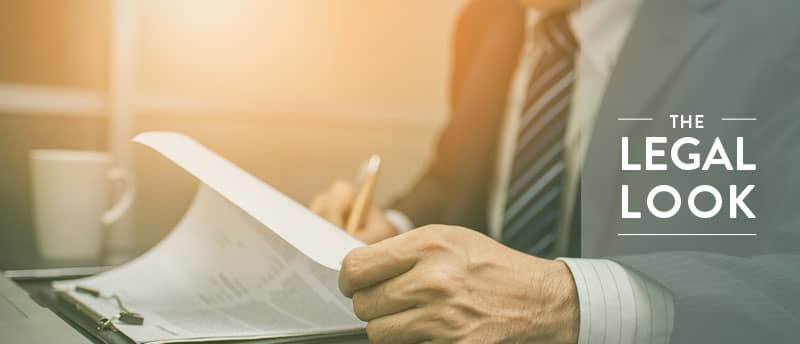 This issue of Legal Look explores the future of Bayer's glyphosate litigation, reviews the newest controversial drug to gain FDA approval, and takes a peek into two major personal injury lawsuit awards.
Bayer Revises Litigation Strategy
Following the $2 billion verdict against Roundup weed killer in May, Monsanto's parent company, Bayer, has made plans to revitalize its legal strategy as it faces more than 13,000 Roundup lawsuits. This move comes as Bayer's stock has seen significant declines following three major legal losses in the past two years.
At the end of June, the German company hired U.S. attorney John H. Beisner to advise the company in matters surrounding future glyphosate litigation. Shortly after the announcement of Beisner's appointment, the company's stock value saw a substantial spike. Between this latest addition to the company's legal arsenal and its current attempt to appeal the $2.055 billion verdict, Bayer's stock value may continue to rise as its shareholders find renewed faith in the drug and chemicals company.
FDA Approves "Pink Viagra"
The U.S Food and Drug Administration (FDA) recently approved a new drug to treat hypoactive sexual desire disorder (HSDD) or low libido in premenopausal women. Vyleesi (bremelanotide), deemed the new "female Viagra," is the second drug of its kind after Addyi was approved in 2015. Vyleesi, a self-administered injection, seems to offer fewer negative side effects and restrictions than Addyi, a pill taken orally once a day that required complete abstinence from alcohol.
However, critics argue that the safety of the drug remains questionable and its overall efficacy is lacking. Even the FDA's announcement concerning the approval related only moderate overall effectiveness. Other critics chastise the drug's chemical solution for what is viewed as a complex, psychological issue. Vyleesi is scheduled for release sometime in September, according to a company spokesperson, however, pricing is still being determined.
$10 Million Settlement for Concrete Worker
Victor Calderon accepted a $10 million settlement after a construction accident led to the amputation of Calderon's left foot. In 2016, Calderon was hired as an independent laborer to help lay a concrete path at a Chicago residence. While on site, Calderon was hit by a truck owned by Ozinga Ready Mix Concrete Inc. and operated by one of the company's employees, Reginald Ollie.
Calderon filed a construction accident lawsuit naming the concrete company and Ollie. He agreed to the multi-million dollar deal before the trial was scheduled to begin. The compensation agreed upon by both parties will go towards the prosthetics and future medical treatments required by Calderon's injuries. The sum will also repay Calderon for lost income resulting from the injury.
Injured in a construction accident?
Review your legal options now
$70 Million Mesothelioma Verdict
Last month, a Florida state jury awarded $70 million to the plaintiffs in a mesothelioma lawsuit. Following his diagnosis of mesothelioma, Charles Thornton and his wife sued GEA Mechanical Equipment US Inc. (GEA) for the role the company played in his cancer development. Thornton worked for Nabi Biopharmaceuticals for 34 years, during which time he handled equipment supplied by GEA that allegedly contained asbestos which contributed to Thornton's mesothelioma. Thornton received $50 million in damages while his wife was awarded $20 million for loss of consortium. The couple also received more than $100,000 to cover past medical expenses associated with Thornton's cancer.