Legal Look: Roundup Verdict Slashed, Criminal Probe into J&J Talc Coverup, $1 Billion Pelvic Mesh Trial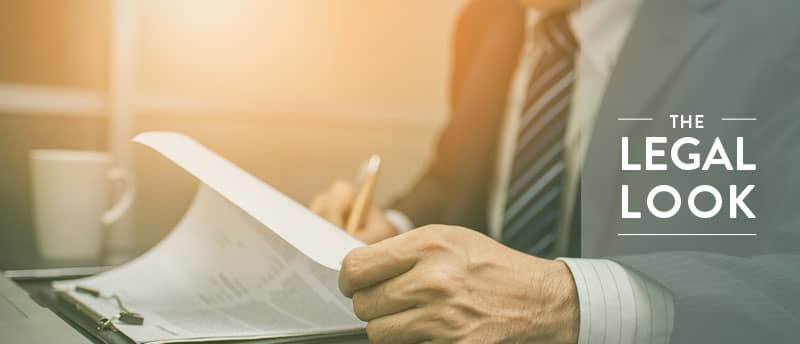 In this issue of the Legal Look, we review the recent reduction of an $80 million Roundup verdict, a new investigation looking into whether Johnson & Johnson acted criminally in covering up asbestos in its talcum powder products, and the start of a $1 billion California trial against J&J over its pelvic mesh devices.
Hardeman Roundup Verdict Cut to $25 Million
Yesterday, U.S. District Judge Vince Chhabria cut the $80 million verdict awarded to Edwin Hardeman to $25.27 million. Judge Chhabria, who is overseeing thousands of Roundup lawsuits in federal multidistrict litigation, called Roundup maker Monsanto's behavior "reprehensible" and said the company "deserves to be punished" in his decision. However, he also said that the $75 million punitive damages portion of the jury award was too high, reducing it to $20 million. The $5.27 million Hardeman received in compensatory damages was not cut.
While not quite a trend yet, this reduction follows the precedent set in the case of Dewayne Johnson, a former school groundskeeper who was diagnosed with non-Hodgkin's lymphoma after using glyphosate on the job. Johnson originally received a $289 million jury award, but that was later cut to $78.5 million. Another test of large Roundup verdicts will come with the review of the staggering $2 billion award given to Alva and Alberta Pilliod, which Monsanto and its parent company Bayer are currently appealing.
The good news is that these verdicts are not being tossed out altogether, meaning that future plaintiffs who have viable cases will likely receive at least some compensation for their pain and suffering. As of their last financial report, Bayer was facing more than 13,400 Roundup lawsuits, though that number could be even higher when the corporation's half-year report comes out at the end of this month. Sadly, some of those trials are being filed on behalf of children.
Bloomberg recently reported that investors are pushing for Bayer to settle all remaining cases, which it estimates could cost the company as much as $7 billion. Even with reduced verdicts, that option has to be looking more and more attractive to the company, whose stock has taken a hard hit in recent months due to all the negative publicity.
Criminal Investigation Over J&J Talc Coverup
For decades, Johnson & Johnson has denied that its talcum powder products contained asbestos, a deadly carcinogen that can lead to the development of an aggressive cancer called mesothelioma. However, court documents have shown that those denials were all lies, proving that the company knew about asbestos contamination in its talc powders for more than 40 years.
Now, federal investigators are looking into whether J&J violated any criminal laws related to its coverup. According to Bloomberg, federal prosecutors have brought evidence of J&J's alleged wrongdoing before a grand jury to determine whether any charges should be filed. This is happening at the same time that Securities and Exchange Commission regulators are looking into the company's business practices and thousands of women are pursuing talcum powder lawsuits alleging that Johnson's Baby Powder led to their ovarian cancer diagnosis.
None of the parties involved have commented publicly on the criminal investigations.
California Pelvic Mesh Trial Seeks $1 Billion in Damages
The California Attorney General's Office is seeking nearly $1 billion in damages over defective vaginal mesh products made by Ethicon, a medical device subsidiary of Johnson & Johnson. The claim covers as many as 50,000 women and doctors in California who were deceived by the company about the safety and effectiveness of pelvic mesh, according to the lawsuit complaint.
In April of this year, the U.S. Food & Drug Administration banned the sale of surgical mesh used for transvaginal repair of pelvic organ prolapse, stating that companies making such devices had not adequately proven their safety and effectiveness. Many women have experienced severe pain, discomfort, and even damage to internal organs after receiving pelvic mesh implants, often requiring additional surgeries and other treatments. More than a hundred thousand lawsuits have been brought against J&J and other makers of vaginal mesh devices over these extreme adverse effects.
The new California trial is the first mesh lawsuit to be put forward by a state attorney general. So far, no other states have followed, but given the FDA ban and a large number of women who have been hurt by these devices, more states may follow suit.